Make sure you read the policy wording.
Some policies cover pre-existing diseases while others don't.
Many need a minimum 24-hour hospitalisation, advises Bindisha Sarang.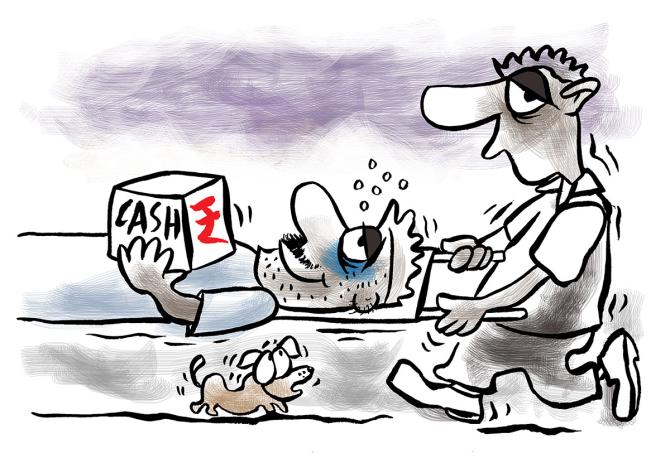 ICICI Lombard General Insurance has partnered with Flipkart to offer customers Hospicash insurance, a fixed-benefit plan, generically known as a hospital cash plan.
Sanjeev Mantri, executive director, ICICI Lombard, says, "It is an affordable offering that can help customers meet their daily incidental expenses during hospitalisation."
A number of such plans are available, either as tie-ups with banks, via apps, or even as standalone policies.
ICICI Lombard and PhonePe had launched the Hospital Daily Cash Benefit Policy last year, and many general and health insurers offer standalone policies.
How does it work?
These policies pay a fixed amount for each day of hospitalisation.
Naval Goel, chief executive officer, PolicyX.com, says: "The payout depends on the daily allowance you choose at the time of purchase."
The amount varies from one company to another. Digit Insurance, for instance, offers amounts ranging from Rs 100-Rs 10,000, while Manipal Cigna offers Rs 500-Rs 5,000.
The benefit is fixed when the policy is issued and does not change later.
This amount is paid irrespective of the actual expenses you incur.
This policy comes with a free-look period of 15 days.
You can buy it as an individual plan or as a family floater.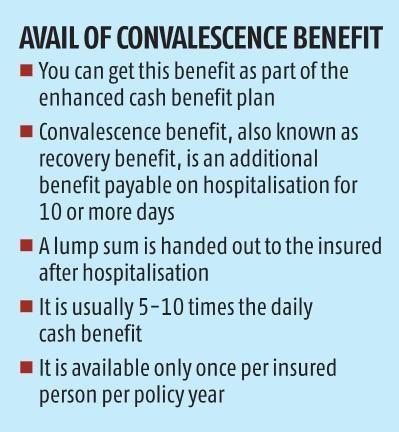 Incidental expenses covered
The biggest advantage of such a plan is that it offers a blanket cover for additional expenses.
This plan can take care of your extra bills even if you have a hospitalisation cover (the normal health insurance plan that reimburses hospitalisation expenses).
Pankaj Mathpal, founder, Optima Money Managers, says, "In the event of hospitalisation, you may have to incur some out-of-pocket expenses on food, conveyance, etc. The fixed benefit amount for each day of hospitalisation will take care of such incidental expenses."
Supriya Rathi, whole-time director and principal officer, Anand Rathi Insurance Brokers, says, "It will compensate the insured for loss of income due to sick leave. It will also compensate for the loss of income that family members suffer to take care of the sick."
Mathpal adds that such covers are inexpensive.
Some companies offer higher cash benefit if the insured is admitted to the intensive care unit.
These plans are also eligible for tax benefit.
The premium paid for self, spouse, dependent children, and parents is eligible for deduction under Section 80(D) of the Income Tax Act.
Conditions apply
Make sure you read the policy wording. Some policies cover pre-existing diseases while others don't. Many need a minimum 24-hour hospitalisation.
Most such policies can be bought by those aged between 20 and 55 years.
Only a few are open to senior citizens (and that too only till 65).
They also come with a waiting period. There is also a ceiling on the number of hospitalisation days -- usually 30, 60, 90, and sometimes 120 or 180 -- for which the benefit is paid out.
They also have exclusions that vary from one company to another.
Melvin Joseph, founder and chief financial planner, Finvin Financial Planners, says, "Buy a comprehensive health insurance policy first. This policy is not a replacement for the basic health insurance cover. If someone is uninsurable, then he should go for such a policy as some cover is better than none."
Feature Presentation: Aslam Hunani/Rediff.com