Keep a check on the waiting period and exclusions while buying a health insurance plan and see if it fits your requirements, advises Prashant Jhaveri.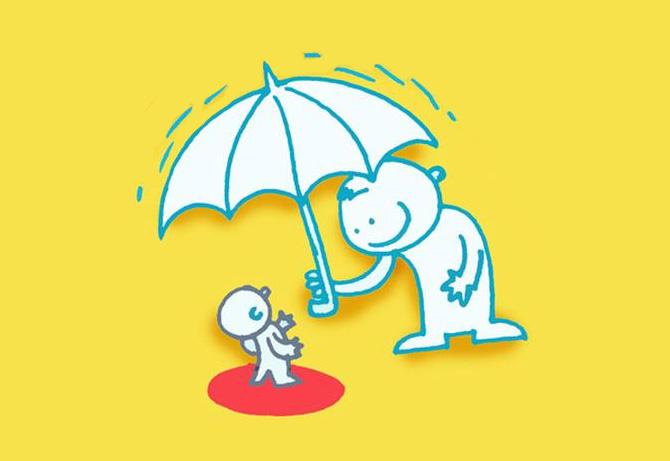 We often take several measures to protect our health from diseases, accidents, etc.
However, an equal important way of safeguarding health is investing in an insurance policy.
Medical costs have been growing at a steady pace making healthcare not so affordable to many.
Purchasing a health insurance plan easily becomes one of the best investments one can make.
Several health insurance companies have bridged this gap sufficiently and made treatment affordable to a certain extent.
However, with so many insurance plans out there, what should you keep in mind before making the plunge and investing in one?
Here are some key risks one should analyse before investing in one:
1. Reimbursement benefit vs hospital cash
One should analyse the benefits of the insurance.
In terms of hospital cash, it is more of a fixed benefit for a defined condition, irrespective of the expense.
2. Family floater vs Individual cover
A first-time buyer should look into their need especially if s/he is living in different geographies.
Another factor to be analysed is that if one needs every hospitalisation to be covered or if one is willing to pay a certain amount of claim-(deductible).
Additionally, keep in mind if you have a higher risk appetite, then a top-up or super top-up cover would do.
3. Consider room rent, ICU, etc
Hospital charges may vary as per the room taken, i.e, private room, sharing room, ICU, etc.
As most health insurance companies have a certain monetary cap on hospital room rent, it is important to decide accordingly.
4. Waiting period/ exclusions apart from pre-existing disease
Typically a waiting period is when no benefit is paid for procedures of services.
It is imperative to keep a check on waiting period and exclusions while purchasing a health insurance plan and see if it fits your requirements.
5. Hospital network
A very important factor to keep in mind is the insurance's hospital network.
Certain insurance companies have a set number of hospitals that provide cashless treatment at the time of need.
A TPA, who is appointed by the insurer will help you with your insurance claim with the requisite documents.
6. Digital insurance ID Card
These ensure that you are able to access health care services and also to intimate claim anytime without the need for physical id records.
7. Modes of notifying claims, and documents required for reimbursement
Analyse the methods and ways to get your claim reimbursed before buying your medical insurance. This will help to save time in the future in case of a medical emergency.
There are no substitutes to a health insurance investment.
While you may have to pay a premium today, that premium might save your life one day.
Therefore, it is a must to purchase medical insurance after carefully analysing the key risks and benefits.
---
Prashant Jhaveri represents MediBuddy, an online healthcare provider. He can be contacted at ga@rediff-inc.com