Foods low on the glycemic index and high on fibre can be just as delectable as normal restaurant fare, says Namrata Kohli.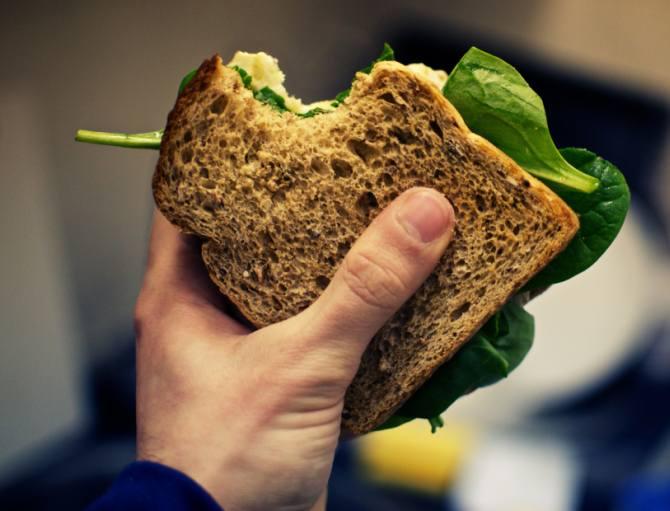 American singer, songwriter and actor Nick Jonas, American film actress Halle Berry, Bollywood actress Sonam Kapoor and Pakistani actor Fawad Khan have all fallen prey to it.
Ace speedster Wasim Akram did not let it get in the way of a distinguished cricketing career.
We are speaking of diabetes here.
India is referred to as the world's diabetes capital, as about 50.9 million grapple with it.
According to doctors, type 2 diabetes can be managed to a large extent.
"With dietary modifications and lifestyle changes, you can manage your blood sugar levels so that you do not require oral hypoglycaemic agents or insulin," says Delhi-based diabetologist Dr Anirban Biswas.
Wonder foods for diabetics
Watching food intake is a must for regulating blood sugar levels.
Celebrity chef Sanjeev Kapoor recommends inclusion of three 'wonder ingredients' that are high on fibre and low on the glycemic index.
The first is fenugreek seeds which can be soaked in water overnight and had on an empty stomach the next morning.
These crunchy bitter seeds can also be added to dosa batter and chapati dough.
The second is roasted gram or sattu with which you can make a traditional Bihari style drink, which includes sattu, black salt, roasted cumin powder, lemon and mint.
Sattu can also be used to make paranthas and rotis.
The third is barley or jau, which has plenty of dietary fibre that keeps you feeling full for a longer period. You can make soups, khichdis and risotto with it.
Ragi or finger millet is another go-to food for diabetic patients due to its minimal glucose content.
Says Prashant Parameswaran, CEO and MD, Soulfull, an FMCG brand, "Ragi's superfood status is getting established across urban India. Today chefs, nutritionists and doctors have started advocating it."
The presence of dietary fibre in ragi minimises sugar cravings and maintains the digestive pace, thus controlling blood sugar.
"A roti made from ragi is gluten-free and helps in weight loss, whereas regular consumption of wheat rotis leads to weight gain," says Parameswaran.
When eating out
The food and restaurant business tries to make food tasty rather than healthy, whereas a diabetic meal must be low-carb, low sugar and with small quantities of healthy fats and proteins. The portions should be small.
Owing to the shortage of choices for diabetics, Seema Pinto, director, Semora Entertainment Works, launched a movement called The Diabetic Food Trail in 2015.
She worked on curating alternative menus with restaurants all over India.
"At that point, restaurants were clueless about what comprised a diabetic meal. Even the salads and soups were not diabetic-friendly. We spent a lot of time educating them on the ingredients and their usage and how to prepare a tasty meal for diabetics," she says.
When eating out, watch out for keywords such as "baked, roasted and grilled", advises chef Sanjeev Kapoor, who has co-authored a book called Healthy Indian Cooking For Diabetes.
He advises opting for a soup and a salad first so that you don't overeat later.
Seasonal and fresh is the way to go
At home, it's easier to plan healthy meals.
"Opt for seasonal and fresh foods. Eat in small portions and increase food-frequency," says Archana Doshi, food blogger and founder, Archana's Kitchen.
Avoid munching on fast foods and consuming refined carbs, processed foods, sugary and starchy snacks, fruit juices, dried fruits, fatty meat, full-fat dairy and fried foods.
Include high-fibre food like whole wheat, red rice, broken wheat, semolina, oats, pulses like chana dal and soya bean and leafy vegetables like methi, spinach and amaranth in your diet.
Diabetics don't only need to avoid sugar. Since carbohydrates also break down into sugar, they should also be avoided.
Diabetics can have small portions of desserts such as protein cheesecake, strawberry lemon popsicles, lemon posset, etc.
When 22-year-old Harsh Kedia was detected with diabetes at age 15, he did not allow this setback to affect him.
Instead he pushed the boundaries by starting a café that serves only diabetic desserts. Today he runs a bakery in Mumbai.
Harsh uses stevia, a natural plant extract, which he says is the best and most healthy sugar substitute.
Outside home, you will have to pay a premium for eating healthy. "Restaurants charge a premium of 25-40 per cent over their price for regular food," says Pinto.