The asanas involved in yoga help build muscular strength, endurance and flexibility and foster weight loss, says Dr Pramod Tripathi.
Often, when we come across diabetics, one of the most common questions that almost every diabetic asks is if performing yoga, coupled up with a healthy diet can help him/her reverse diabetes?
Given the fact that yoga is deemed to be a cure for almost every disease and disorder in the world, it is quite obvious of every diabetic to link yoga with diabetes reversal.
In reality, is yoga, accompanied by a healthy diet, helpful in reversing diabetes?
If yes, how effective is it?
Diabetes in simple words!
As commonly understood, diabetes is about sugar. But, more than sugar, it is about how sugar is managed in your body.
Sugar is one of the most important elements of the human body.
However, too much of sugar, or too less of it, both, could ruin your body.
Diabetes is featured with insulin resistance, meaning, insulin isn't generated as normal, and which is why diabetics are deprived of energy and strength in the body.
How yoga helps
Yoga, in a way, could be described as a blend of physical, mental, and spiritual practices or disciplines aimed at strengthening ones outer as well as inner being.
Yoga has been with us for over 5,000 years.
Nevertheless, it is only since the last few decades that the world truly started to recognise its benefits.
Anyway, coming to the question, does practicing yoga along with appropriate and healthy diet help reverse diabetes? Well, the answer is yes!
So, the next question, in what way, or how?
Fundamentally, while examining yoga's utility in reversing diabetes, it is necessary to understand that yoga isn't a fleeting treatment, and therefore, it doesn't just treat the disease, but uproots the reason/ deficiency/ condition that caused it.
So, in connection with diabetes, the first target area is stress!
Yes, as it is stress that lays the foundation for the onset or the development of a particular disease, including diabetes, yoga helps reduce the individual's stress levels in the first place.
Further, the asanas involved in yoga help build muscular strength, endurance and flexibility, and foster weight loss.
Besides, yoga also improves glycemic control, reduces fasting insulin levels, and also brings an improvement in insulin sensitivity and reduces insulin resistance.
In particular, asanas like pranayama and kapaalbhati are considered to be useful in controlling and reversing diabetes.
Individuals with high-sugar levels must perform these asanas on an empty stomach.
Role of healthy and balanced diet
Now, speaking of the diet part, remember, an exercise, irrespective of whether it is yoga or any other, delivers optimal results only when complemented by a balanced, strict, and appropriate diet.
In diabetes, the idea is to increase muscle strength, increase insulin sensitivity, control blood sugar levels, and create energy in the body.
Hence, eating foods that cause lethargy while you are on diabetes reversal mission is a complete NO! Instead, one should eat energetic foods including vegetables (carrots, green peas, peppers, corn, tomatoes, etc.), fruits (melon, berries, bananas, oranges, grapes, etc.), proteins (eggs, fish, lean meat, etc.), and many more based on the case.
Before chalking out a diet for yourself and then following it, consult your doctor and choose the right type of food your diabetic reversal endeavor.
Diabetes reversal isn't a tough job. However, it isn't too easy, or must not be taken casually either.
It requires the diabetic to be determined and sincere enough to enjoy the results ahead.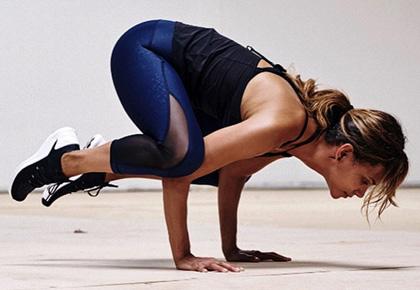 Dr Pramod Tripathi is founder, Freedom from Diabetes, Pune.