Instead of grinding your teeth after knowing the reason, look into yourself and question: Did you really deserve the promotion?
Dheeraj Kumar Pandey, chief advisor for HR Systems and processes at Keka Technologies, tells you how to look at the denied opportunity in a constructive way and work towards the future.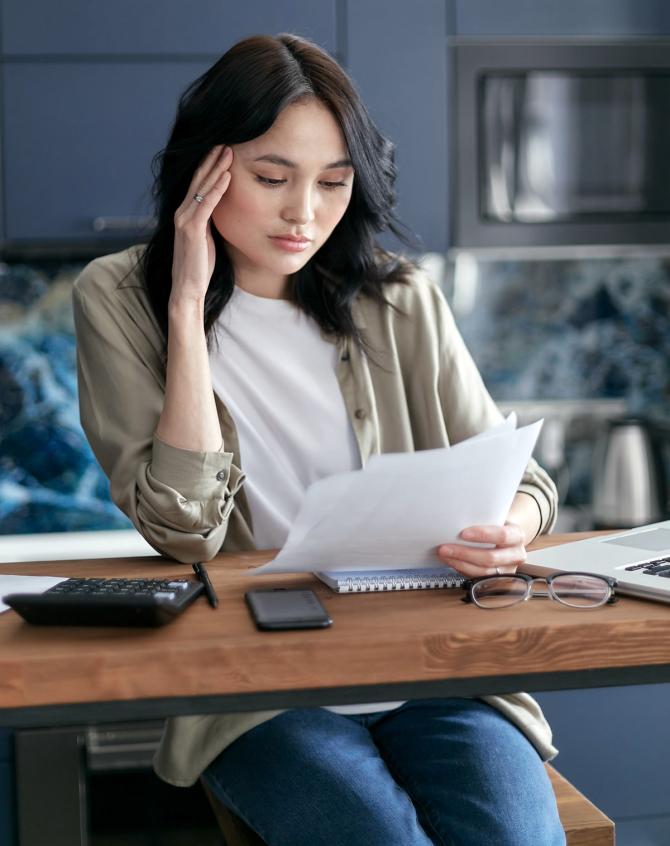 It's the promotion season. Your stomach is full of butterflies and all you can imagine is the day when you receive the good news.
On the final day, all you get is what you never anticipated.
Being denied that promotion you were looking forward to really hurts.
Want to punch your boss in the face? Or the one who got the promotion instead of you maybe?
We get it. We've all been there.
And it's perfectly normal to be fuming too.
According to the stats, nearly 70% of people in the world have heard 'Sorry, NO' as an answer to their question for either a promotion or a raise.
However, taking this negatively will do you more harm than good.
Sounds cliched, we know.
But if you want to continue scoring at work, you need to keep your spirits high and focus on your next moves.
For this, you have to fuel your motivation and keep the fire burning.
You cannot afford to spend this time drowning in dejection. How you ask?
Here are simple ways you can stay motivated at work despite the promotion being passed on.
1. Take a break and look at the brighter side
Before you do anything, take a step back and allow yourself to accept the reality.
Most of the times, we tend to over-react after things don't go our way and end up losing what we even had.
You definitely don't want to ruin the professional reputation you spent years to build in a second.
It is vital to spend time alone to distract yourself and think through things.
Look at what you have in hand right now.
Your paycheck might not have had a difference, but it is still helping you pay your bills, right?
Don't forget that you still have your job.
You are still making an impact and honing your craft.
Building a career isn't a sprint, but a marathon!
Take a breath of fresh air and go about your next step.
2. Figure out why you really wanted that promotion
Let's face it. Not getting the promotion is not the end of the world.
Unless it could mark the ultimate end to all sorrows of your life, it isn't worth dwelling upon.
Once you get yourself out of that 'Why does every bad thing happen to me?!' phase, question yourself as to why you wanted that promotion in the first place.
Was it for the money, respect, fame or to satisfy your ego?
Maybe you wanted it as an acknowledgment of the positive results your work is bringing for the company?
Figure this out. It is very important.
Chances are, that you might be able to get these through other means too.
Try to find alternate ways of cherishing the fruit the promotion could bring you.
3. Ask for feedback and self-evaluate
Instead of slyly asking your colleagues and those working closely with your boss about the reasons you didn't get promoted, approach the main man, and quit taking the middlemen route.
Ask him why you didn't secure the promotion and what are the areas you can improve on.
If not anything, your boss will appreciate you for being honest and straight forward in your approach and in being interested to grow with the company.
You might also get the gist of how leadership decisions are taken at your organization.
4. Use the criticism as a learning opportunity
Look in the mirror.
The professional move now is to evaluate whether you were at all eligible for the promotion or not.
Instead of grinding your teeth after knowing the reason, look into yourself and question: Did you really deserve the promotion?
Are there areas where you can improve?
Could you turn things in your favour at an earlier stage? Or was it not in your control?
Searching for the answers and arriving at a conclusion will help you prepare for the future.
You need the criticism to realise where you stand and how you can mold yourself to boost your performance.
Taking the perspective of a third person too helps immensely.
This way, you'll be able to know if the image you've of yourself falls in line with what the company thinks of you.
5. Don't let the setback overpower your self-confidence
Have you made it this far? Congratulations!
You are already on your way to winning this battle.
Often times, the war we have with our self, our emotions, is far more difficult than the ones we have with any other person.
Attaining victory over your own negative thoughts is the first step to success.
As for you, you are headed towards doing great things in life if you've denied feeding your ego and have confidence in your capabilities.
It is about bringing value to yourself and your company at the end of the day.
6. Figure out what you want and focus on your next step
Nevertheless, it is okay to still feel that you deserved the promotion and couldn't get it because of some petty office politics.
We know politics exist in workplaces and we can't do much about it at this time.
Spare your mental health for once and start looking for other jobs if your heart doesn't belong there anymore.
You might get a better offer elsewhere that can probably tick everything on your checklist of a dream job.
Or, if you decide on sticking by your present company, look at ways on how you can do better being in your role.
Concentrate on your work and let it speak for itself at the end of the next appraisal.
Good luck! And remember you are not alone in this!