We bring you traditional Christmas recipes from homes across India.
Journalist and founder at Northeast Odyssey, Hoihnu Hauzel shares her recipe for Smoked Pork in Brandy.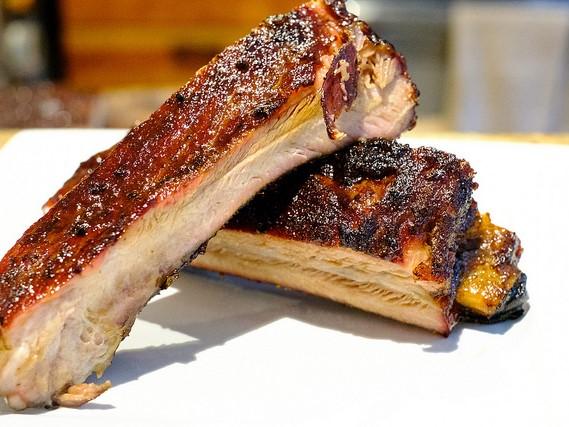 Photograph: Kind courtesy Ernesto Andrade/Creative Commons
Serves: 4-5
Ingredients:
1 kg pork
1 cup brandy
Salt to taste
Method:
Clean the pork and cut it into long strips.
Salt it gently and soak it in brandy overnight.
The next morning, remove the pork from the brandy and grill over a fire for as long as it takes to cook until dry.
Usually village fires are lit through the day and night and the pork smokes in a week's time. The smoked favour is what makes it tasty.