Make the most of these eight weeks to optimise your score and secure admission in a top b-school.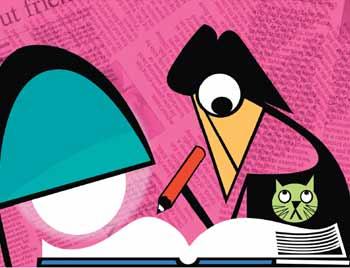 The Common Admission Test 2014 is scheduled on November 16 and 22, 2014.
Although it might seem that you still have long time left for your big day, if you do not plan the preparation strategically, you won't be able to escape the last minute rush.
To help you plan better, here's a study plan for the next few weeks.
Experts from top coaching institutes and CAT 2013 toppers who are now pursuing management programmes at IIMs and other top B-schools share the tried and tested strategies here.
Tenth to eighth week strategy
You have quite some time in hand to start the preparation if you haven't yet done so.
If you have already started preparing, then you must have covered the basics and now you should now invest time on the topics which you are not so comfortable yet.
According to Sneha Mittal, IIM Udaipur student, regular study, practice, self-analysis and adaptability to tricks are the main stakes for preparation at this level.
Start with basics
Go back to basics and strengthen your base so that you are conceptually clear.
According to experts, the trend of CAT questions demands conceptual clarity.
This is the time when you should recognise your strengths and weaknesses.
Take a trial mock test.
You may not score very high in this nascent stage of preparation, but you will know your strengths and weaknesses and strategise accordingly by focusing more on your weak areas and practice the strong areas adequately so that you don't lose your touch.
Aman Dhawan of MDI Gurgaon and 99.72 percentile in CAT 2013 mentions, "It is important that you practice hard to turn your weaknesses into strength as it is said that 'Practice makes a man perfect'.
I had a clear idea about which topic is more significant compared to others, but I also focused on other topics as well."
Learn new topics
After analysing the past years' CAT questions, you will have an idea on what are the important and must prepare topics.
Even if you are not well versed with a particular area, you must not leave out those topics as your scores might get affected with skewed performance.
As Vinayak Kudva, PG Head for Mumbai and India, IMS Learning mentions, "With 50 questions to a section, you cannot afford to leave questions out. If you leave out Modern Math entirely, you have narrowed your selection to only the easy questions in Arithmetic and Algebra."

Take sectional mock tests to know the types of questions in each of the areas and also your strong and weak sections.
The strategy which you are going to finalise for the next 10 weeks is to prepare two sections adequately.

Seventh to fifth week strategy
When you have just more than a month to go, it is time to evaluate your learning.
The best way to do so is through practice and mock test.
The more you practice or more clarity you will have for your preparation.
Take mock tests
Start taking full length mock tests in proctored situation.
Kumar Pratik, IIM Calcutta student who secured 99.7 percentile in CAT 2013 says, "Give lots and lots of mock tests for CAT. Identify and rectify on your weak areas, and once you've prepared entirely just relax and have confidence."

It is important to analyse the status of your strong and weak areas and also to redesign your preparation plan accordingly.
"I would advise the aspirants to focus on mock exams as they provide an insight about your preparations and helps you focus on key strategic points like performance, strengths, speed, technique and pattern of questions. A considerable time should be spent in analysing the performances thereafter. Focus on your strengths and decide on a time management strategy. Also, students should be ready for anything and everything on the CAT Exam day and adapt to the situation," says Soumik Biswas of IIM Indore, 99.94 percentiler in CAT 2013.

At this point of time, practice is the key.
Clarify all your doubts with the help of your mentor or fellow CAT takers.
Mock tests should be an intensive part of your preparation now.

Consolidate your preparation
After analysing your mock tests and recognising your strengths and weaknesses, you would get a broad idea on how much time you have to invest per section, when to take the mock tests and how much time to spend for analysis.
Consolidate your study plan based on these factors and stick to it.
Ensure that you give equal weightage to all the areas.
Kudva says, "Ideally, you shouldn't spend more than four hours a day on studying for the CAT. The manner in which those four hours are utilised depends on the individual student's strengths and weaknesses. Some may prefer to spend more time on verbal while other on DI. Ultimately, you must ensure that your progress in each section is equal. This holds greater relevance if you are aiming only for the IIMs because at these institutes, cut-offs matter."

He also adds, "Organise your day in such a way that the hours spent studying are those when your brain is most alert. Working professionals for example, shouldn't study at night after a hard day's work. Preparing for this test is not like preparing for school and college, where you need to spend long hours memorising."

Fourth to second week strategy
As hardly 1 month is left, revision should be the prime focus.
Do not start any new topic now.
Revise the strong areas and practice the weak areas which you have grasped well by now.

Don't start any new topics now
As hardly one month is left for the test, do not start any new topic.
Rather focus on the areas which you have already prepared well and brush up to make them stronger.
Make a plan and stick to it.
Sandeep Manudhane, Chairman, PT Education says, "Make a micro plan splitting your effort into weeks and days. Write down that plan, and stick to it religiously. Remember that a weekly revision across test areas must be a key part of the plan. Do not work on any one test area for too long a stretch. Rotate across areas. It will keep you energised, interested and alive!"

Time management
Mock tests should continue to be in your priority agenda.
At this stage you should also pay attention to the test taking strategy as well.
Since CAT 2014 will not have time bound sections, it would be up to you to manage time without hampering your accuracy and clearing the sectional cut offs.
"It is important for students to get familiar with the exam pattern, time management and few tricks which can help in tackling the tough questions. You can only help yourselves in learning all this by practicing hard each day," shares Sohini Deb, IIM Kozhikode student who scored 98.11 percentile in CAT 2013.

Focus on Accuracy
Though the pattern of CAT 2014 has changed, it is believed that the negative marking scheme would still be there. Hence accuracy is one of the most important factors of success in CAT.
During the analysis of mock tests, note the minute mistakes you are committing and try to eliminate them with more and more practice.

Last week strategy
In the last week to CAT 2014, you should be fully prepared to take the exam.
The preparation should be complete and ample mock tests should have been taken by now.
Most importantly, you should be comfortable and confident about your preparation.
In the last few days, your mantra should be to revise and relax.
Take daily mock tests and brush up the areas which need your attention.

Finalise your test taking strategy
Finalise your test taking strategy which includes time management and accuracy.
Also, if you feel that your weak areas are going berserk, try to avoid them at the exam day and rather ensure that you would be able to attempt any question from your strong areas on the test day.
Sandeep Manudhane suggests two strategies for the exam day, "the best strategy is to take first what you are best at. Do as much of that as possible, mark all answers accordingly, take a stock of the situation, and having thus completed that preferred section (test area) of yours, move on to the test area you are 'second-best' at."
Stating an alternate strategy, he suggests, "Alternatively, you can break up the entire test into test-areas, and within each test-area, you can have 'rounds of attempts' viz, first, second, and may be third."

Daily mock tests
In the last seven days, take mock tests every day.
Though you would not have much scope to alter your preparation strategy but to keep up the momentum and give your best shot on the exam day without much distraction.
It is best to take the test at the time when your actual CAT 2014 exam is scheduled.
It will help your body clock to adjust and will ultimately help you concentrate better.

Brush up your strong area basics
In the last week before the CAT, there is not much scope left for improving the weaknesses, but brushing up your strong areas will make you confident enough to attempt any question from the given area and obtain a score high enough to clear the sectional cut off.

Visit your exam centre in advance at least once
In order to avoid last minute rushes and apprehension of reaching the test venue on time, it is suggested that you visit the test centre in this last week at least once.
You will get a better idea about the route, approximate duration to reach the centre from your home etc.
It will relieve you from the last moment unnecessary stress.
ALSO READ: