We'd asked you, dear readers, to tell us what your first salary was and what it meant to you at the time.
Here are some interesting ones we received. You can share your stories too!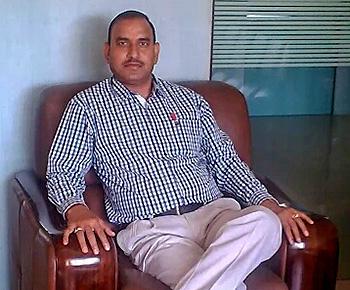 Prithviraj Malav (pictured left) started his career as a lab chemist with Rahul Dye Chem in Ahmedabad.
"In May 1987, I got my first salary of Rs 550.
"I was delighted to get my salary and so was my father who worked as a farmer."
---
Mohammad Anwar, 47 from Hyderabad also shared his story:
"After completing BCom in April 1990, I immediately joined a CA firm.
"Unfortunately I was unable to complete it. I worked there for over two years without any salary.
"On November 23, 1991, I joined a marble manufacturer company as an accountant.
"My first salary was Rs 700.
"After getting my salary I bought clothes for my mother, father and senior members in our entire family.
"I was happy to spend my first salary on our family members.
"I am currently working as accounts manager with a leading company for a monthly salary of Rs 70,000."
---
Padam Chandra Jain, 75 from Ghaziabad may have retired from his career. But the memories of his first salary are fresh:
"I am a mechanical engineering graduate from IIT Kanpur's second batch.
"I joined my first job in July 1966 in a torch making company in Allahabad as a trainee for a fixed salary of Rs 460 per month.
"It was a fairly good amount at the time as even those joining government jobs or private ones were getting almost the same salary.
"I felt extremely proud and happy on receiving my first salary.
"As my mother had passed away by then, I bought some clothes for my father, younger brothers and sister.
"Every one was delighted with the gifts and felt good.
"Now as I enjoy my retired life, the entire episode is still fresh in my mind."
---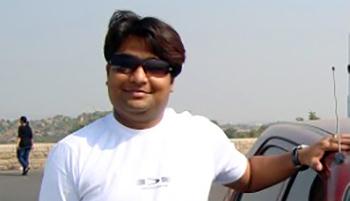 Sanjay Bhandekar, 40 from Hyderabad says:
"In 1998, after appearing for BCom second year exam, I attended an interview with Max Page Telecom Pvt Ltd in Hyderabad for a part time job.
"I got selected and the first salary offered to me was Rs 1,875.
"Eight months later, I got promoted to full time with a salary of Rs 3,200 per month.
"I gave my first salary to my mother so she could buy anything she liked.
"I donated some money to a temple and saved Rs 300 for daily expenses which I spent on fuel to go to college, buy tea and samosas with friends.
"I was the first one to get a job among my friends so all my friends were very proud of me.
"After the first month I spent my salary to pay for a two year software engineering course at GNIIT. I would set aside a little pocket money and give the remaining to my parents.
"The amount may look very small now, but in those days it was a huge amount.
"In 2000, I moved to an IT company where I was paid Rs 11,000 per month. Since then, there has been no looking back.
---
Javed Mohammed from Hyderabad shared his story:
"In 1986, after completing BSc and diploma in cardiac technology, I got my first job as a cardiac technician in the cardiology department at Nizam Institute of Medical Science (NIMS), Hyderabad.
"I received my first salary of Rs 800 in cash (8 notes of Rs 100)
"This was the breakup:
Gross salary = Rs 800
PF deduction = Rs 80
Net salary = Rs 720
"I must have counted it at least 10 times.
"The following day, I bought a black and white Bush TV on installment so I could watch cricket at home.
"I was happy and proud of myself."
---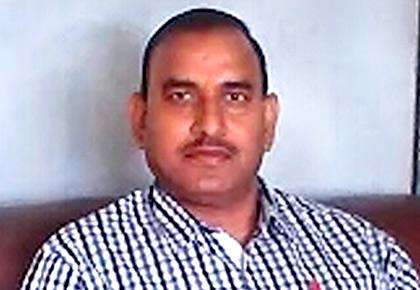 Dear readers, do you remember what your first salary was?
When did you receive it? Which year was it?
Do you have a photograph of it?
What did it mean to you at the time?
Tell us all about it.
What was your first job and salary? And how did you spend it?
Did you buy a sari for your mum or a gift for your girl/boyfriend?
Write in to us at getahead@rediff.co.in (Subject line 'My First Salary') along with your NAME, AGE, LOCATION and photograph, if possible. We will publish the best responses right here on Rediff.com!