We'd asked you, dear readers, to tell us what your first salary was and what it meant to you at the time.
Here are some interesting ones we received. You can share your stories too!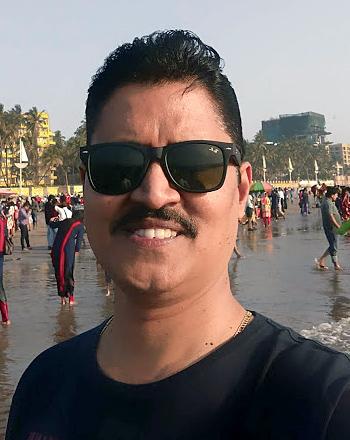 Raju Srinivas Navaratna, 53, New Panvel has fond memories about his first job.
"I started working in 1986. I was in first year of degree college (bachelor of commerce).
"In the afternoon, after college, I worked part time with the transport company Star Roadlines at Sakinaka.
"Pramod Sharma, the owner of the company was a very charming person. He treated me like his brother.
"My job was to give fuel challans to drivers, attend phone calls to divert drivers and take updates.
"I was paid a salary of Rs 250.
"I used to get free snacks, my bus fare was reimbursed and I could make free telephone calls."
"My first bonus for Diwali was Rs 50 which was given to me in an envelope along with a sweet box."
"I still cherish those memories whenever I visit the place."
---
Sagar Bhose, 38 from Mumbai remembers his early days when he was paid by the hour:
"I was in second year of commerce when I received my first salary in July 1999.
"My father was a government employee and during that period there was sudden change in rules of retirement age.
"After my father retired, I started working part time in a government institution.
"I was paid Rs 10 per hour.
"In July 1999, I got my first salary of Rupees 810.
"I gave my entire salary to my parents."
---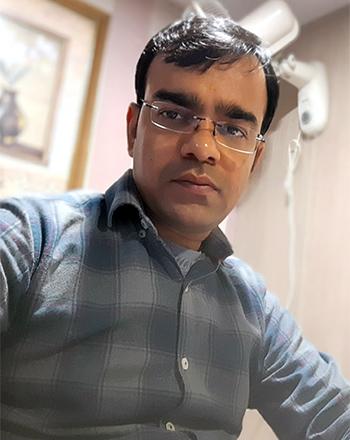 Saurav Sharma, 35 from Kolkata gave his first salary to his grandmother.
"I got my first salary of Rs 3,500 in 2005.
"I was in first year of college (BCom) and worked as an accountant in a private company.
"I gave my salary to my grandmother whom I miss very much today.
"My parents were emotional and joyful."
---
Rahul R Mayekar, 41 from Mumbai took up a job soon after finishing class 10. He says:
"I started working right after my SSC board exams in the year 1993.
"I worked 15 days for a plastics manufacturer association and my first salary was Rs 680.
"I bought some clothes and gave the remaining amount to my parents.
"Even though the amount was small, I was happy as it was my first earnings."
---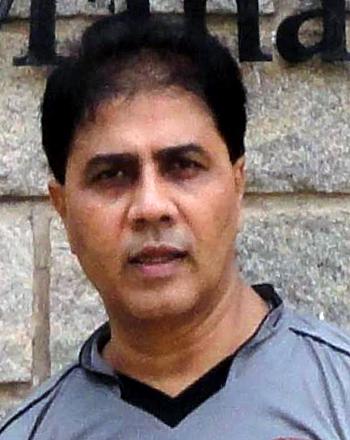 S Ramakrishna, 58 from Bengaluru was still in college when he received his first salary:
"After completing my degree in electrical engineering, I started working as project assistant at the Karnataka State Council for Science and Technology, Indian Institute of Science.
"In December 1983, I received my first salary of Rs 800.
"I was really excited because at the time, my 10th semester results weren't declared.
"I gave it to my parents.
"Currently, I'm a director drawing a decent salary in a China-based multinational company that manufactures electronic components and power supplies."
---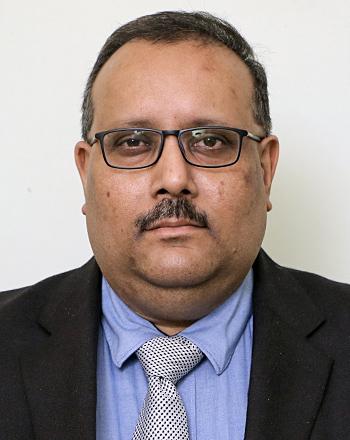 Anirup Sen, 46 from Kolkata who currently works as general manager-business coordination in an infrastructure firm shared his story:
"After completing MBA from the UK, due to strict immigration laws in the country, I had to return to India.
"I worked under my cousin brother in law who had his own CA firm.
"Both my father and paternal grandfather encouraged me to take up the job because they believed that you should never lose an opportunity.
"If you start (your career) small with sincerity and humbleness, it will always reap benefits in the long run.
"My first salary was Rs 750.
"I am thankful to my father, grandfather and brother-in-law for what I am today."
---
Dear readers, do you remember what your first salary was?
When did you receive it? Which year was it?
Do you have a photograph of it?
What did it mean to you at the time?
Tell us all about it.
What was your first job and salary? And how did you spend it?
Did you buy a sari for your mum or a gift for your girl/boyfriend?
Write in to us at getahead@rediff.co.in (Subject line 'My First Salary') along with your NAME, AGE, LOCATION and photograph, if possible. We will publish the best responses right here on Rediff.com!