They have mastered the art of winning. And sometimes they give us a peek into how they do it.
In this series, we bring you your weekly shot of wisdom from super achievers.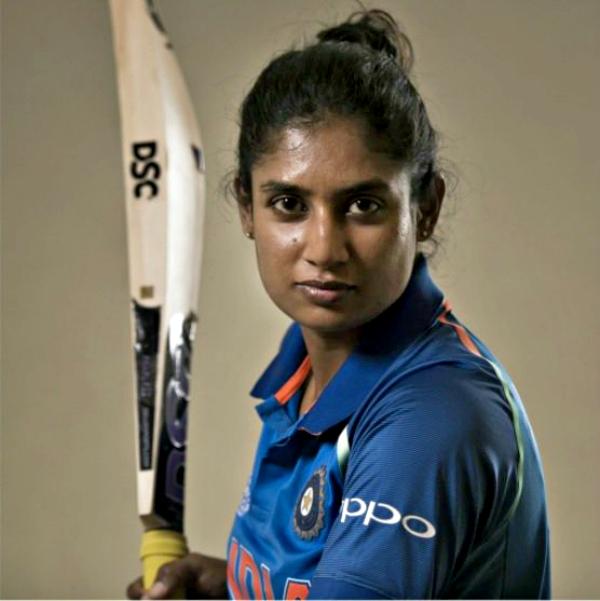 Photograph: @M_Raj03/Twitter
The Indian women's cricket team has come a long way and much of the credit for that goes to the teams longstanding captain Mithali Raj.
As skipper and as the team's batting mainstay, she took India to a thrilling World Cup finale last year -- the first Indian captain (female or male) to lead India to a World Cup final twice!
Along the way, she also became the leading run-scorer in women's One-day Internationals, surpassing England's Charlotte Edwards. And as the only batswoman to score over 6,000 runs in ODIs, she also cemented her position as one of the all-time greats of women's cricket.
This month, the Indian women's cricket team scored a 'historic double', outclassing South Africa to clinch the T20 International series 3-1 the ODI series 2-1; they become the first cricket team to win two formats in the Rainbow nation.
Mithali Raj, who is now 35, shows no signs of stopping. And experts agree that 'even greater glory' awaits her.
Sharing the thoughts that kept her going even when Indian women's cricket had not captured the popular imagination, she said on Instagram, 'I had no choice but to boss up and create my own lane.'
In a separate post, she noted, 'It's not a virtue to endure life when it fulfills all our wishes but when it turns against us.'
She added, 'Get confident being uncertain. Don't give up on something just cause it's hard. Pushing thru challenges is what makes us grow. GROWTH is my choice of drug. [sic]'
Earlier in the series
How to be like Roger Federer in your 30s