She is the model who refuses to age.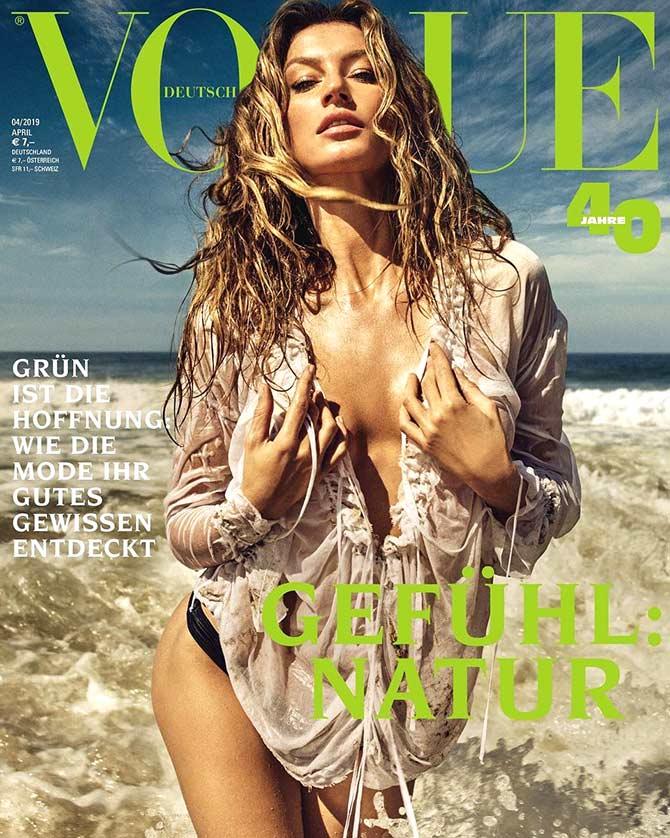 Age is just a number for this model who seems to have got hotter and sexier with every passing year.
Gisele Bundchen, 38, slays on the cover of Vogue Germany.
Wearing just a drawstring white shirt, the former Victoria's Secret model cuts a stunning figure.
Unveiling the cover, the model wrote: 'Nature is where I feel the most comfortable; it's where I find my balance.
'I'm so happy to be a part of @voguegermany special edition dedicated to the environment and sustainability.'
'Gisele has been passionately committed to the health of our planet for many years -- and therefore graces the new one Vogue Germany issue on nature and sustainability,' added the mag on Instagram.
The cover has been photographed by Luigi and Iango and styled by Paul Cavaco.
The stylist, who worked with the model on her first Vogue cover had some beautiful words to share about the model.
'What remains true to this day is that Gisele is always happy,' he wrote on Instagram.
'She made the day fun because she never took for granted that it was good fortune to be working and being able to do good work.
'She was happy, hard working, open and kind.
'Almost all great models become successful not only because they are beautiful but because they are grateful. I adore her!'