Nostalgia in the time of Covid is proving to be big business, observes Aditi Phadnis.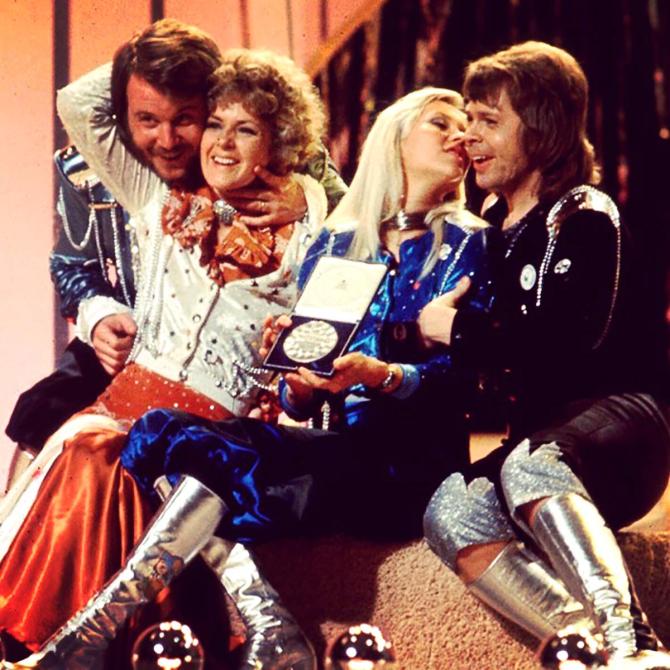 Many would dismiss it as karaoke music. But in India, as elsewhere, breathless exultation followed Swedish music group ABBA's announcement that they would release their first new album in four decades later this year and would stage a series of virtual concerts using digital visions of themselves in London next year.
On Twitter, the ones to say 'the most over-rated band of all time' could barely be heard over the exuberance.
ABBA was formed in the 1970s and found dizzying success in Europe, especially the UK.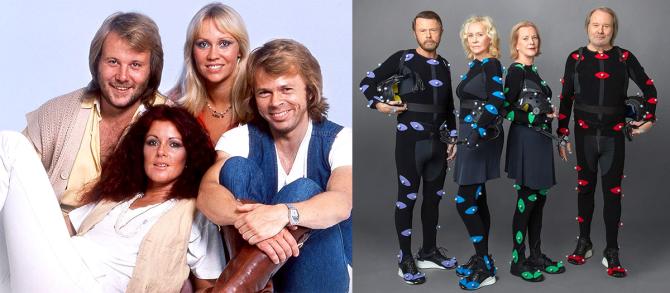 The album Voyage will come out on November 5, the band said during the launch streamed on TikTok, the platform they joined to make this big announcement (TikTok remains banned in India since June last year).
Reports are that ABBA have broken pre-order records with this new album.
They released two of its 10 songs -- I Still Have Faith In You and Don't Shut Me Down -- as they announced their comeback.
The money is not half bad -- not that they need it.
The Swedish band, at one time, was competing with the nation's biggest export, the Volvo, to edge it out from its number one slot; they were that popular internationally.
In India and Britain alike, a whole generation grew up on Money, Money, Money, Dancing Queen and the like.
The musical Mamma Mia! (which was also turned into a movie) reportedly grossed $4.3 million, in royalties and other dividends, from the show alone. Their revival is being cheered on across the globe.
ABBA are not the only ones.
Legendary rock band Jethro Tull will come together to release a new album The Zealot Gene after a gap of nearly two decades. They will also hold live performances all over England and Europe through the rest of 2021.
Asked if he was, like their song, Living in the Past, bandleader Ian Anderson said: 'I am not one for nostalgia or reminiscences and prefer to live in the present and the future. However, some of our audience obviously like the nostalgia bit, and the older material which we play is, for them perhaps, a trip down memory lane.'
'For us, it's not about playing a song which could be 30 years old. It's about playing something 24 hours old, since that's when we probably last played it on stage.'
But that said, nostalgia in the time of Covid is proving to be big business.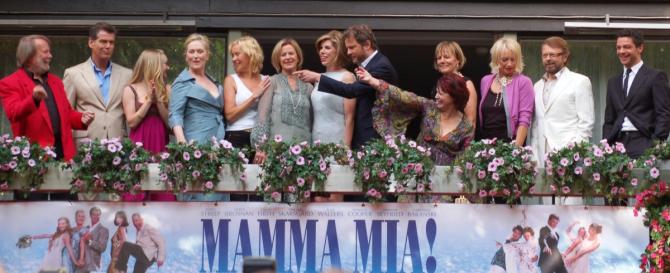 It may have something to do with the element of the ephemeral introduced by Covid, the need to grasp memories of a safer time.
The New York Times quoted Valentina Stoycheva, a clinical psychologist specialising in traumatic stress, as saying: 'Trauma takes away our gray areas. It divides our timeline into a before and an after. And while it has the danger of creating this longing for the before, when things were maybe safer, and when we were unaware of all of this and protected by our naivete, there's also something about nostalgic behaviours -- fashion, clothes, movies, music -- that serve as a transitional object.'
Transitional objects, much like a small child's baby blanket or a toddler's favourite stuffed animal, or a piece of music, can help people transitioning from one stage of life to the next, or help them navigate specific stressors.
But, of course, everything has changed.
ABBA is now looking at ways to make as much money from their digital performances as their concerts. And they are also conscious that their cachet is not how they look today (no matter how well preserved) but how they looked 40 years ago.
So in the digital version of their concert, they will call themselves the 'ABBAtars' -- created using motion capture technology (similar to that used to create Gollum in The Lord of the Rings movies series) and will show members of the band as they looked in 1979.
All across the UK and America, in music, revival and nostalgia for 'safe'/ places are the order of the day.
British band Coldplay, which hasn't performed after 2016, will play at the Global Citizen concert in the US on September 25.
The concert, which is planned around the need for a safe world, a predictable climate and the yearning for normalcy, will feature dozens of bands and singers including Elton John, Celine Dion and Andrea Bocelli, and will be streamed digitally. The venture is supported by several UN agencies and corporate houses.
Christopher Mitchell, a UK-based film-maker and music industry expert, says there is nothing surprising about the reunion trends.
"These are the era-defining bands that never went away. The funny thing is they've just gone on getting bigger ever since they split."
But Mitchell offers a valuable insight. He believes the key lies in a reaction.
"So much music from the last couple of decades is derivative and computer generated. At least with ABBA and Tull, you're getting musicians who could sing and really knew how to play their instruments. Let's hope they still do."
In the meantime, the sense of longing has a background musical score: the soft sound of ringing cash tills.
Feature Presentation: Rajesh Alva/Rediff.com