We asked you, Dear Readers, to tell us how you spent five weeks during the lockdown and share your best memories with us.
IT professional Praveen Sharma, 40, from Noida shares his incredible fitness journey: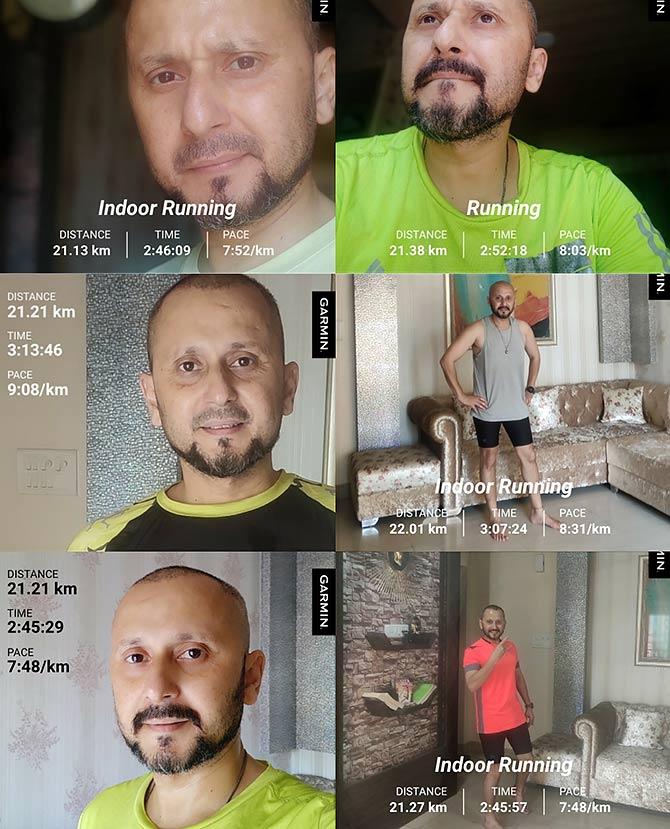 Change is inevitable, and I always welcome change.
Initially it (the lockdown) felt strange to me and I was not able to understand what was happening.
I am an IT professional and quite occupied with my work from home routine.
Blessed with a charming wife and a cute 10-year-old son, I was in a positive state.
Finally, I accepted the lockdown and thought of exploring my inner strength and spend good time with family.
I am a runner and running is my passion.
I was initially uncertain how I could pursue my passion during this lockdown.
And then one morning I got up, looked around the 960 sq ft beautiful house and thought: Let's run inside the house.
In the beginning I started with 15 km and 17 km and realised I could do more.
My wife encouraged me to improve my inner strength and I decided to try.
Finally, I did my first indoor 21 km during lockdown on April 3, 2020 and have subsequently completed 6 indoor half marathons so far on April 11, 19, 25, May 1 and 4 respectively.
You can refer my runs on Strava (a social fitness network); I use Garmin Forerunner 245 (running tracker) and sync my runs with Strava.
Running within a 960 sq ft area is not easy as probability of injuries increases due to the limitation of space.
Slow run, without an injury, was a big challenge. However, I was able to manage the rhythm by slowing down the running speed and focussing on the distance covered.
I considered running as a type of meditation which keeps you calm and motivated, something much needed in these testing times.
Every time I run 21 km it feels euphoric!
I share my runs with my friends and relatives so that they can also feel motivated and try some workouts at home as working on your fitness is very important during lockdown.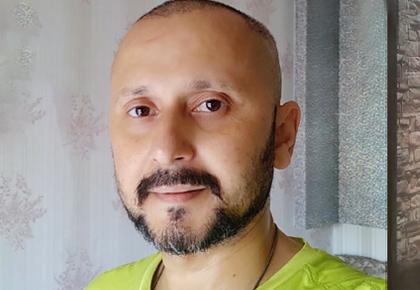 ---
It has been nearly five weeks since The Lockdown began.
How have you spent these 34 days?
Share the highlights with us through pictures and videos and the best ones will be published right here.
You can mail your most interesting, funny, sad, even angry lockdown moments via stories, pictures and videos to getahead@rediff.co.in. Please mention MY MONTH-LONG LOCKDOWN STORY in the subject line.
Don't forget to mention your name, age and where you stay.