When the West Indies were overwhelmed by New Zealand's determination...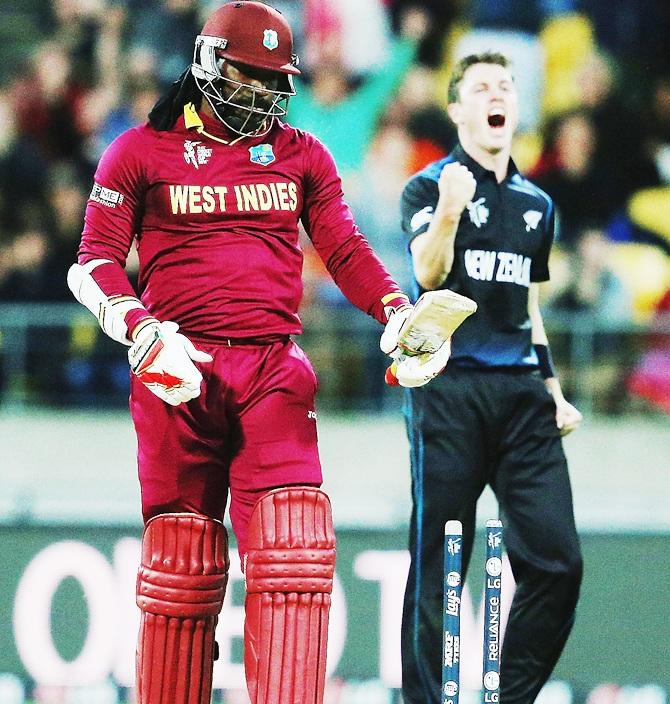 The World Cup quarter-final clash between New Zealand and West Indies was about Kiwi bowling vs West Indian flamboyance.
But it was Martin Guptill who stole the show with the second World Cup double ton, smashing an unbeaten 237 off just 163 balls.
Chris Gayle played a quickfire 61 off just 33 balls, raising hopes of West Indies fightback. But wickets kept tumbling from the other end.
In the end West Indies were bundled out for 250 in 30.3 overs.
Abhishek Mande/Rediff.com and Manu Shankar/Rediff.com analyse the game. They were later joined by cricket fan Vipin Vijayan/Rediff.com.
Video: Afsar Dayatar/Rediff.com
Do join our Live Discussion at the end of each innings during the match between New Zealand and South Africa. One of these two nations will be the first finalist of the 2015 World Cup.
Don't forget to post your questions/comments here.
Catch our earlier videos:
Follow our World Cup coverage here.