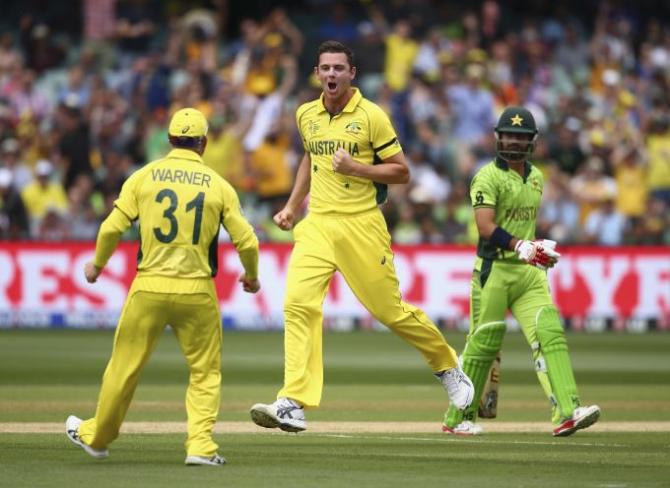 The third quarter-final between Australia and Pakistan had everything a cricket fan could look forward to.
It saw wickets fall, it had applause-worthy partnerships, hits to the fence and over it and a team that looked down-and-out but fought mightily for survival.
In the end, however, Australia came up trumps, but even they would agree they didn't have it easy out there (check the scorecard here).
Abhishek Mande/Rediff.com and cricket fans Manu Shankar/Rediff.com and Saisuresh Sivaswamy/Rediff.com analyse the game.
Watch the video!
And here's the discussion that took place after the first innings.
Do join our Live Discussion at the end of the match between New Zealand and West Indies. Which of these two countries will meet South Africa in the semi-finals?
Don't forget to post your questions/comments here.
Catch our earlier videos:
Follow our World Cup coverage here.