'She can do more cardio than me. She is strong.'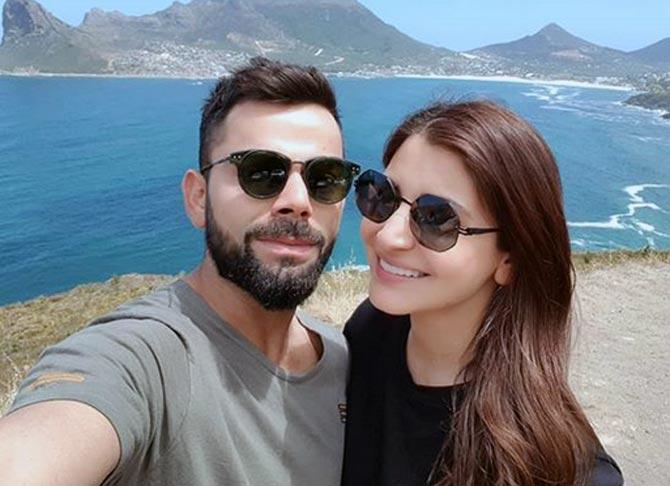 India's cricket captain Virat Kohli, who is recovering from a neck injury, is making most of the time off from the sporting action.
Virat posted a video on Instagram of him training with his wife Anuskha Sharma in the gym. The Bollywood star recently returned from the US after a long shooting stint.
'Training together makes it even better! ♥♥♥ @anushkasharma,' Virat posted.
VIDEO: Kind Courtesy Virat Kohli/Instagram
Virat believes Anushka is stronger than him when it comes to working out in the gym.
'So guys, doing another session of little bit of strength and mobility and look who I have with me,' he says.
'Working out like a boss! Having fun in the gym and she is killing it and she's been going on, on and on... she can do more cardio than me. She is strong!' Virat added.
Virat, who was scheduled to play for Surrey this month, was ruled out of county cricket after a neck injury, throwing his meticulously planned build-up for the tour of England in disarray.
The 29 year old will undergo a fitness test on June 15, which will confirm his availability for the initial phase of the limited overs tour starting with the two T20 Internationals against Ireland in the last week of June.
India begins the series against England with T20Is in early July.