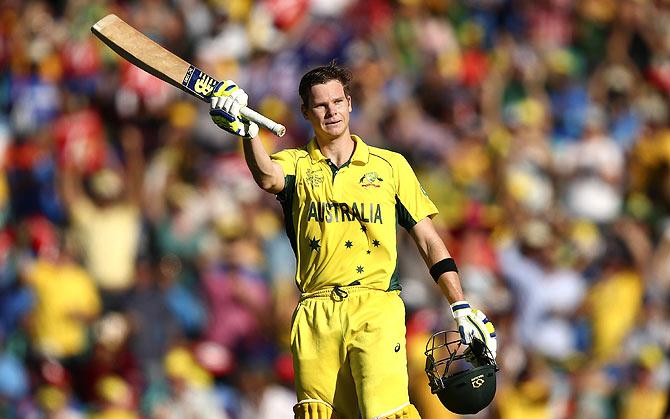 The semi-final clash against Australia was always going to be a big test for an unbeaten Team India.
While India's bowlers had never really been tested throughout the tournament, the Aussies showed why they are the favourites to win the World Cup.
And that's exactly what they did after they won the toss this morning, much the delight of Laxmi Negi/Rediff.com even as cricket fan Manish Jhaveri (the quick pen behind Amul's catchy reactions to news events) and Abhishek Mande/Rediff.com try and take a more balanced view of the game.
Do join our Live Discussion at the end of the match between India and Australia.
Don't forget to post your questions/comments here.
Catch our earlier videos:
Follow our World Cup coverage here.