After Week 4 in the IPL-11, which players offer the best value for money?
Srinivas Bhogle and Purnendu Maji have the answers.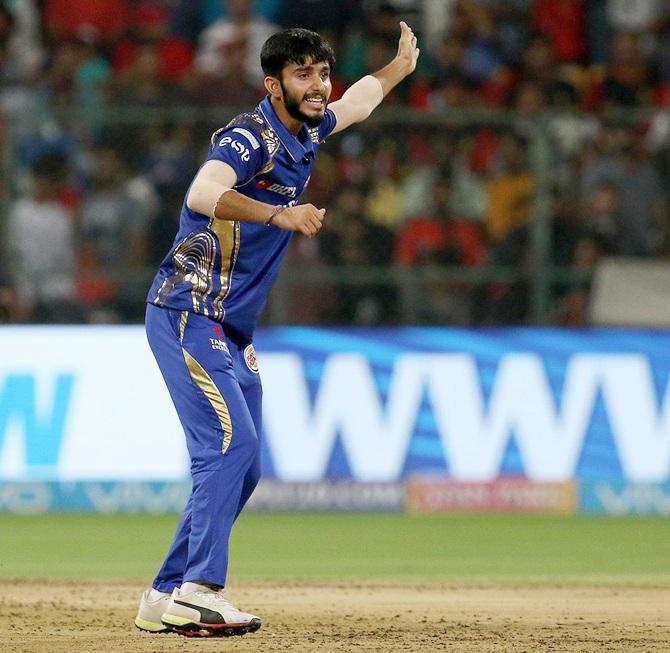 The IPL is about great on-field performances: Big scores, tall sixers, scorching yorkers, wily near-wides, dot balls and Shubman Gill's deliciously caressed drive.
But the IPL is also about big money.
The televised auction, the constant references to player costs, the hapless Jaydev Unadkat, and increasing worries about the non-performing Ben Stokes.
Is there a way to measure how much bang a player offers for the buck?
There is -- using the Most Valuable Player Index (MVPI) that expresses a player's performance in terms of a 'run equivalent'.
Consider Chris Gayle. He was bought at the last minute for his base price of Rs 2 crore ($312,000). He has been available for 8 out of a minimum of 14 matches (he has played only 5).
So, Gayle has earned $312000/8 = $178,286 of the amount bid for him.
Gayle's MVPI is 343, which means he has contributed a 'run equivalent' of 343 so far in return for the $178,286 he has earned so far.
So, for every 'run equivalent' contributed by Gayle so far, his franchise has paid him $178,286/343 = $520.
Given the IPL's big amounts, this is very low.
Gayle is offering the Kings XI Punjab great value for money. He could have been even more valuable had he not missed those 3 matches.
The table below shows how paisa vasool have IPL-11's best 50 performers been so far.
With his 12 wickets, Mayank Markande has proved to be an amazing bargain buy for the Mumbai Indians.
Check out the table! Note that someone like Virat Kohli -- performing as brilliantly as ever -- is 47th on the list because he is such an expensive buy.
Table: Players offering the best value for money so far, IPL-11
All data in our analysis is updated after the 34th match on May 4, 2018.