Srinivas Bhogle and Purnendu Maji identify the Most Valuable Players in the IPL so far.
It is very likely that Andre Russell will be the most valuable player of IPL 12, even if KKR don't make the play-offs.
With a Most Valuable Player Index (MVPI) of 812 so far, it's unlikely anyone can surpass Russell -- especially because he is now also taking wickets and some stunning catches.
The Most Valuable Player Index tries to encapsulate the cricketers' performances in terms of a 'run equivalent'.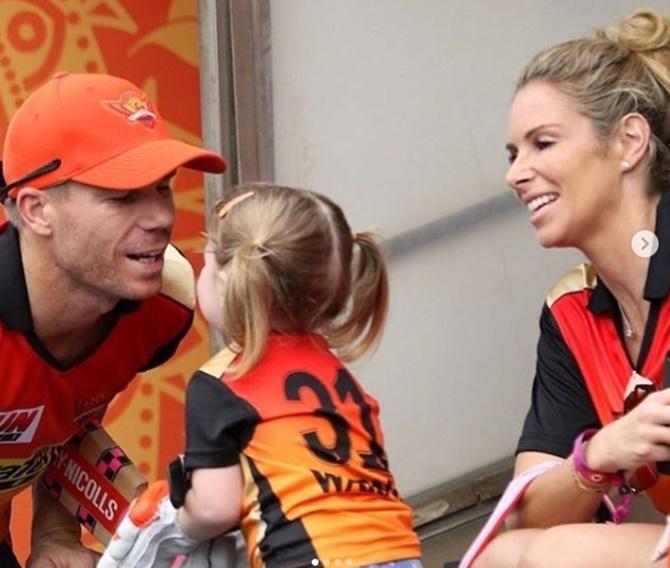 David Warner (MVPI: 751) was at hand-shaking distance, but he has now left the IPL to join Australia's campaign to defend the World Cup.
Russell's only possible challenger is Hardik Pandya (MVP: 621), especially if MI end up #3 or #4, because that will give Pandya four games to catch up.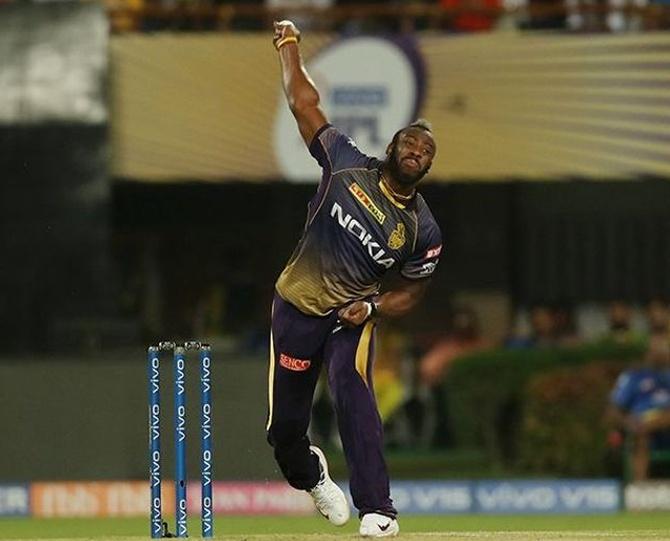 Also take a look at the last column which lists the paisa vasool (or player value) index.
PVI measures how many US dollars the player gets for every 'run equivalent' he contributes.
Low PVI values are great for franchise owners because they get more performance for less money.
A PVI below 500 is a complete steal, a PVI below 1000 is excellent, a PVI below 1500 is very good, and a PVI below 2000 is good.
Top Indian players (and a few fancied and fortunate foreign players) have high PVI values even if they play well because they are so frightfully expensive.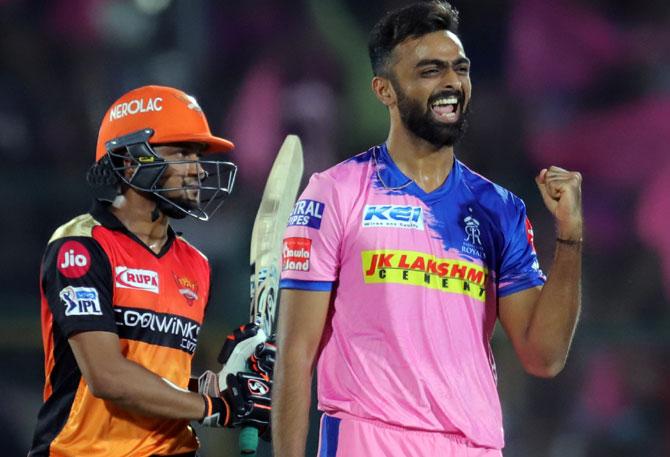 PVI can also be seen as an indicator of how poorly a franchise chooses a player.
Just as an example, RR pays Jaydev Unadkat well over $20,000 for every 'run equivalent' he contributes.
Best performing players so far at IPL 12 (after Match 48 ending April 29, 2019)
Rank
Player's Name
Team
From
Run
Top Score
4s
6s
Strike Rate
Wickets
Economy Rate
Games
MVPI
PVI(

$

)
1
Andre Russell
KKR
WI
486
80
29
50
207.7
10
9
12
812
1282
2
David Warner
SRH
AUS
692
100
57
21
143.9
0
-
12
751
2038
3
Hardik Pandya
MI
IND
355
91
25
27
198.3
10
9.7
12
621
2169
4
Jonny Bairstow
SRH
ENG
445
114
48
18
157.2
0
-
10
573
470
5
KL Rahul
KXI
IND
520
100
42
20
131.6
0
-
12
549
2453
6
Chris Gayle
KXI
WI
448
99
41
32
161.7
0
-
11
527
465
7
AB de Villiers
RCB
SA
431
82
29
26
153.4
0
-
11
511
2636
8
Shikhar Dhawan
DC
IND
451
97
55
10
137.1
0
-
12
495
1286
9
Kagiso Rabada
DC
WI
14
9
0
1
93.3
25
7.8
12
493
124
10
Rishabh Pant
DC
IND
343
78
30
16
157.3
0
-
12
480
3827
11
Virat Kohli
RCB
IND
423
100
43
9
134.7
0
-
12
451
4616
12
Quinton de Kock
MI
SA
393
81
36
16
136.5
0
-
12
450
762
13
Parthiv Patel
RCB
IND
365
67
47
10
140.4
0
-
12
439
474
14
Ajinkya Rahane
RR
IND
391
105
45
9
139.1
0
-
12
427
1147
15
Moeen Ali
RCB
ENG
220
66
16
17
165.4
6
6.8
11
402
518
16
Shreyas Iyer
DC
IND
383
67
35
11
120.4
0
-
12
386
2221
17
Jos Buttler
RR
ENG
311
89
38
14
151.7
0
-
8
381
1414
18
R Ashwin
KXI
IND
42
17
3
3
168
14
7.2
12
376
2475
19
Nitish Rana
KKR
IND
318
85
27
18
143.2
2
9.1
12
376
1107
20
MS Dhoni
CSK
IND
314
84
17
17
137.1
0
-
10
375
4898
21
Rashid Khan
SRH
AFG
33
17
2
2
165
14
6.2
12
370
2978
22
Sanju Samson
RR
IND
309
102
26
10
147.8
0
-
10
355
2759
23
Shreyas Gopal
RR
IND
51
19
8
1
182.1
15
7.3
12
355
69
24
Imran Tahir
CSK
SA
0
0
0
0
-
17
6.5
12
353
347
25
Mayank Agarwal
KXI
IND
289
58
23
13
143.1
0
-
11
341
359
26
Jofra Archer
RR
WI
67
27
4
4
167.5
11
6.8
11
338
2608
27
Sunil Narine
KKR
WI
143
47
17
9
166.3
10
7.8
10
337
4542
28
Rohit Sharma
MI
IND
307
67
37
9
131.8
0
-
11
331
5549
29
Chris Lynn
KKR
AUS
318
82
34
15
133.1
0
-
11
317
3708
30
Kieron Pollard
MI
WI
228
83
11
18
158.3
0
-
12
304
2175
31
Krunal Pandya
MI
IND
167
42
18
4
120.1
8
7.7
12
302
3568
32
JaspritBumrah
MI
IND
0
0
0
0
0
13
6.6
12
294
2915
33
Prithvi Shaw
DC
IND
280
99
36
7
135.3
0
-
12
292
503
34
SuryakumarYadav
MI
IND
269
59
26
7
128.7
0
-
12
291
1347
35
Axar Patel
DC
IND
97
26
9
3
140.6
8
7.1
10
288
2126
36
Ravindra Jadeja
CSK
IND
76
31
5
2
104.1
9
6.6
11
286
2997
37
Dinesh Karthik
KKR
IND
229
97
20
13
147.7
0
-
12
283
3202
38
Steven Smith
RR
WI
319
73
30
4
116
0
-
11
279
5486
39
Deepak Chahar
CSK
IND
7
7
1
0
77.8
15
7.3
12
276
355
40
Shane Watson
CSK
AUS
251
96
28
12
133.5
0
-
12
267
1834
41
Manish Pandey
SRH
IND
234
83
22
4
139.3
0
-
9
264
5102
42
Yuzvendra Chahal
RCB
IND
6
4
0
0
37.5
16
8
12
257
2859
43
Suresh Raina
CSK
IND
247
58
31
6
120.5
0
6
12
247
5453
44
Marcus Stoinis
RCB
AUS
211
46
14
10
136.1
2
8.7
9
244
3111
45
Vijay Shankar
SRH
IND
180
40
9
7
122.4
1
7.7
12
238
1646
46
Shubman Gill
KKR
IND
222
76
16
8
128.3
0
-
12
237
930
47
David Miller
KXI
SA
213
59
19
7
129.9
0
-
10
235
1563
48
MohdShami
KXI
IND
1
1
0
0
50
16
9.1
12
226
2601
49
Mohammad Nabi
SRH
AFG
60
20
2
4
150
7
6.1
5
222
552
50
Robin Uthappa
KKR
IND
220
67
25
6
119.6
0
-
10
215
3645