If you don't know anything about the BCCI's contract system, here's a know-how by Aslam Hunani and Ashish Narsale about the moolah the BCCI pays cricketers.
Also, what the players make from the IPL.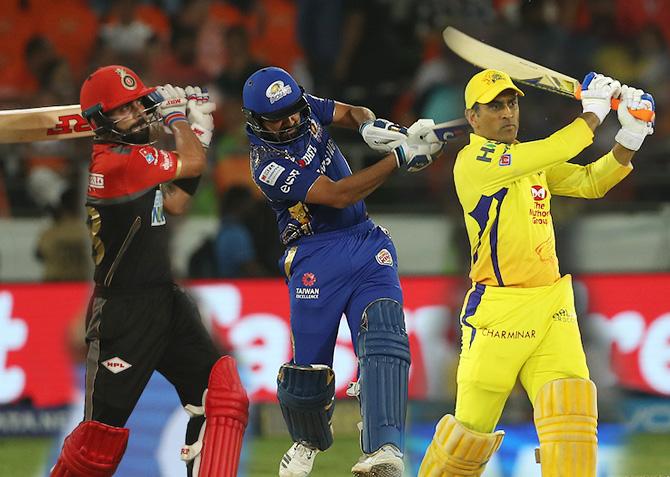 The Board of Control for Cricket in India, the governing body for cricket in India, pays its players on the basis of a contract system.
For the year October 2017 to September 2018, the board introduced a new category called A+.
The contracts are divided into 4 grades for the above mentioned period viz A+, A , B and C.
Players in the A+ grade are paid Rs 7 crore (Rs 70 million) for playing in Team India in any format.
Similarly, players in Grade A are paid Rs 5 crores (Rs 50 million), while players in Grade B get Rs 3 crores (Rs 30 million).
The last grade -- group C players -- are awarded remuneration of Rs 1 crore (Rs 10 million) a year.
Grade A+ comprises five players: Virat Kohli, Rohit Sharma, Shikhar Dhawan, Bhuvneshwar Kumar, Jasprit Bumrah.
Similarly, the cash rich Indian Premier League pays its players which are picked up on the basis of the auction process with 8 teams participating in the bidding and selecting its set of creme de la creme players.
Ashish Narsale and Aslam Hunani explain with these graphics the amounts which the players make from BCCI contracts and the amount the players get from franchise owners for playing the IPL.
Please click on the respective buttons under each player to know the money the players receive from the BCCI and franchise IPL and their combined figures.