'I have to accept it. I can't be in denial.'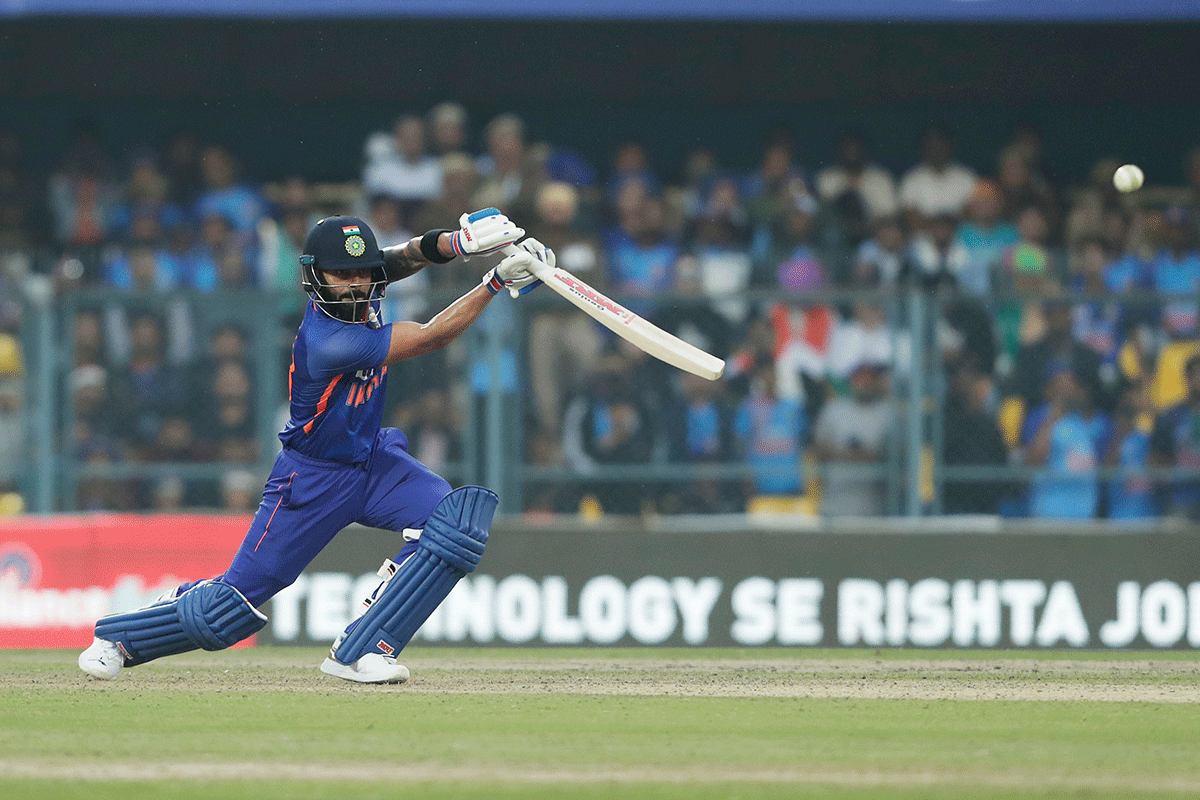 Virat Kohli struck a brilliant century to guide India to a 67 run victory over Sri Lanka in the first of three one-day internationals in Guwahati on Tuesday, January 10, 2023.
Kohli scored 113 runs, hitting 12 fours and a six in his 87-ball display. It was the former captain's 45th ODI hundred and he is only four short of Sachin Tendulkar's all-time record.
After a perfect night for him, Kohli opened up on expectations during his lean run in international cricket, saying that during that phase he had to be true to himself even if he was vulnerable despite the frustration started creeping in for him.
'When it dips a little, in my case, frustration started creeping in. Because I wanted to play in the same fashion and people have this expectation, so I play like this, I should play like this, I will have to play like this. But cricket didn't allow me to play in that fashion,' Kohli told Suryakumar Yadav in a video posted by BCCI.
'It was a different time for me. And because of that, where my game was, it was very far away. Because my desires and attachments had totally taken over.'
Kohli went on to add it was when he understood he couldn't avoid being himself and that he had to be true to himself and not be in denial.
'That's when I realised I can't be away from who I am. I have to be true to myself. Even when I am vulnerable and not playing well, I'm the worst player around, I have to accept it. I can't be in denial.
'Because in denial, in my case, a lot of frustration was creeping in and I was getting very cranky, and very snappy in my space, which wasn't good at all. I did not feel it was fair on anyone around me. Anushka, my close ones.
'It is not fair to the people that support you and are with you all the time to keep seeing you in that space. I had to take responsibility and put things in perspective,' Virat added.
'When I came back relaxed for the Asia Cup, I started enjoying practice. I started enjoying training again. Which is how I have always played my cricket.
'What I will say is that if you feel a little bit of desperation; always take two steps back, rather than pushing more and more. Because then things will start to go away from you.'