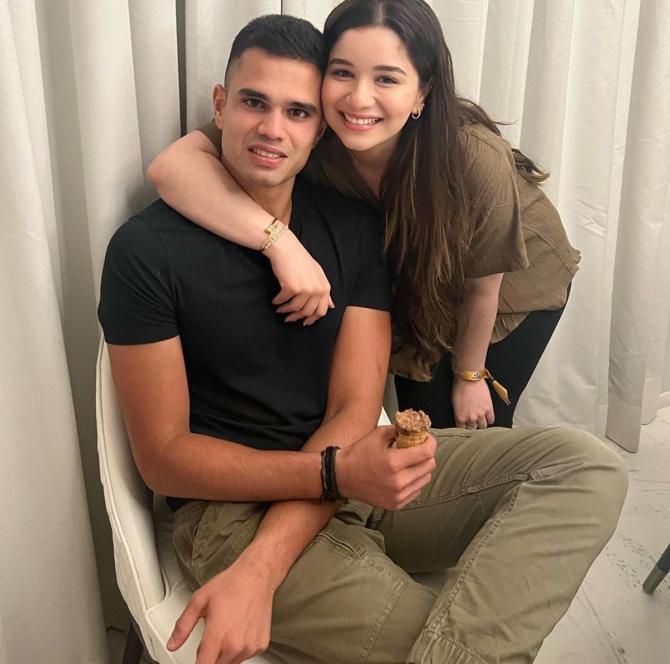 We all need big sisters like Sara Tendulkar.
Sachin's eldest child often highlights her affection for her kid bro like she did when Arjun made his IPL debut earlier this year.
On Sunday, September 24, 2023, Sara shared pix dating back to their childhood to mark Arjun's birthday.
'Baby bro turns 24 on the 24th!!! Happiest birthday! Your sister has always got your back', Sara told Arjun on Instagram.
<