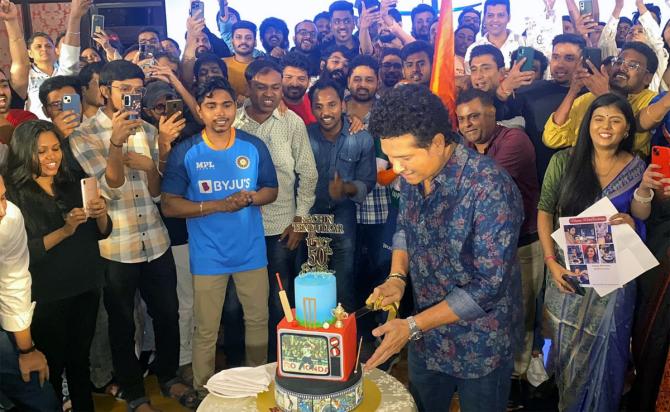 Sachin Tendulkar celebrated the 25th anniversary of his iconic Desert Storm knock and also his coming 50th birthday by cutting a cake with some fans in Mumbai on Saturday, April 22, 2023.
On April 22, 1998, Tendulkar hit a magnificent 143 against Australia that helped India qualify for the final of the Austral-Asia Cup in Sharjah.
'25 years have gone and I am double the age of the innings. It makes me really nostalgic that 25 years down the line we have gathered her to celebrate and celebrate my birthday in advance.
'I cannot believe this happened 25 years ago, now I have a 25-year-old daughter and 23-year-old son, you can all imagine how time flies,' Tendulkar said.
'We have all changed and become more experienced, we go grey, and some go bold, fortunately in my case I am still reasonably okay.'
That knock is rated as Tendulkar's best ODI inning even though it came in a lost cause.
India were playing for a spot in the Coca Cola Cup final and faced a huge 285 for victory. A few overs were lost to a desert storm, making India's task more difficult of even qualifying for the final.
But Tendulkar made the difference yet again, against the mighty Australians.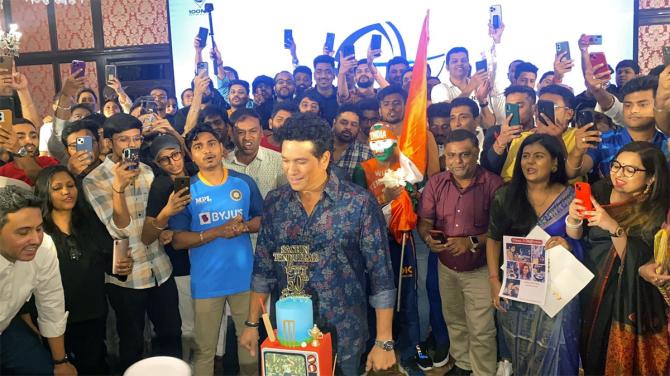 He smashed 143 from 131 balls to single-handedly take India to the final despite losing that match. The right-hander was at his brutal best as the Aussie bowlers were made to run for cover.
Batting first, Australia scored 284/7 in their 50 overs courtesy Michael Bevan's 101. The target was adjusted to 276 for India from 46 overs owing to the sandstorm.
Just when things looked out of reach, Tendulkar stepped up and although India could not win the contest his splendid knock ensured that they made it to the final ahead of New Zealand.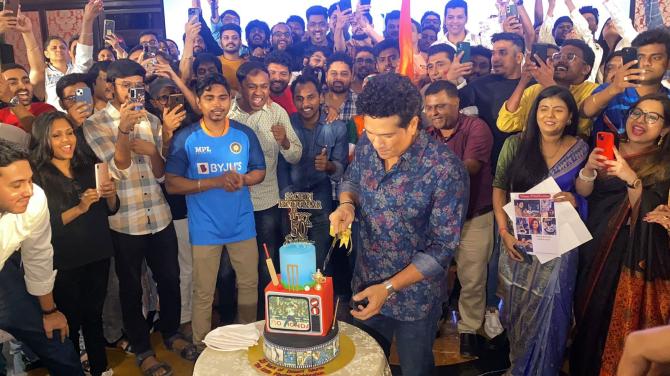 'Talking about the Sharjah innings, I would tell you a funny anecdote, I had never experienced a sandstorm in my life, this was the first time I was experiencing anything like that, I was afraid that I do not get blown away by the storm.
'Adam Gilchrist was standing close to me, I was ready to hug him, so that there would be extra weight not to take me away,' Sachin said.
A couple of days later he blazed another century on his birthday to take India to an unlikely victory in the final.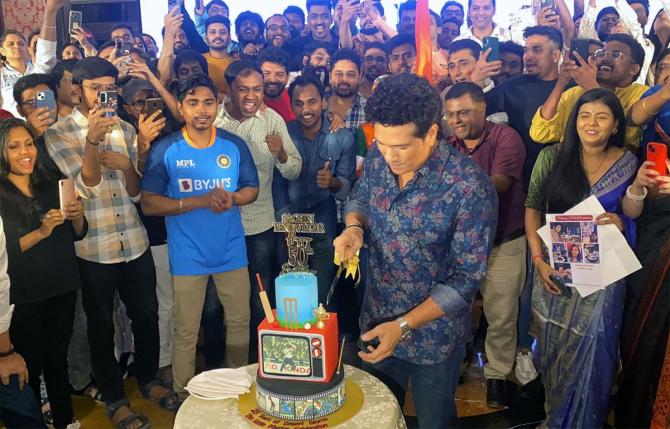 Tendulkar revealed that the twin centuries in Sharjah changed his approach towards batting in ODIs. Had he failed he said he would have never opened the batting for India again.
'I felt that outing gave a new dimension to my cricketing career. I started opening in 1994 and before that my thought process was to play out the first few overs and build partnerships and finish strong. but I had a different strategy and I shared same to the management and said that give me one chance to open the batting if I fail, I will not come back.'