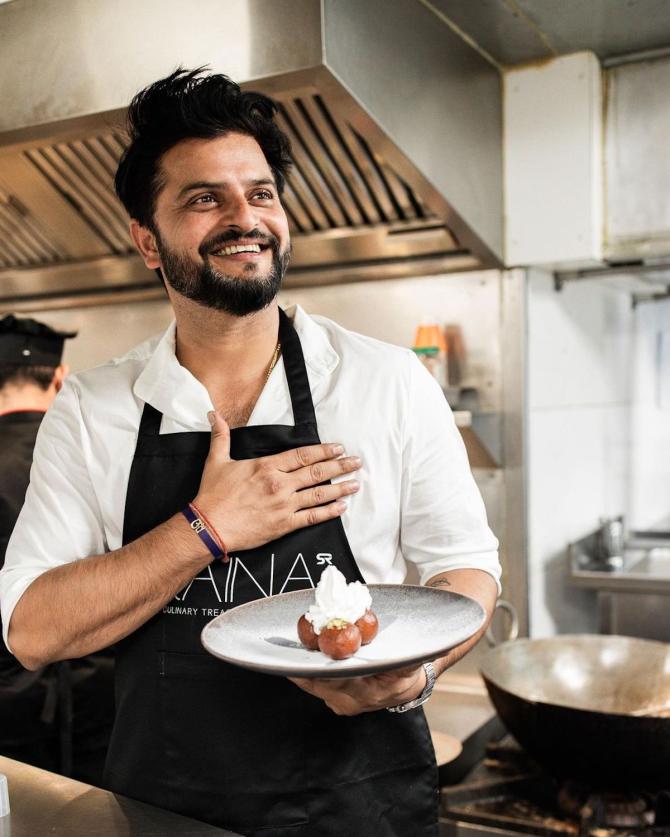 Suresh Raina has found a new career! The former India and Chennai Super Kings star is now a restauranteur!
Yes, you read that right! The cricketer-turned-commenter has followed his love for food and opened his new venture in Amsterdam. Raina took to Instagram to announce the launch of his first-ever restaurant -- Raina.
The 36-year-old World Cup winner penned a beautiful post on Instagram to share the start of his culinary story:
'Drumroll, please! Get ready for a culinary explosion like never before! I am absolutely ecstatic to introduce Raina Indian Restaurant in Amsterdam, where my passion for food and cooking takes center stage.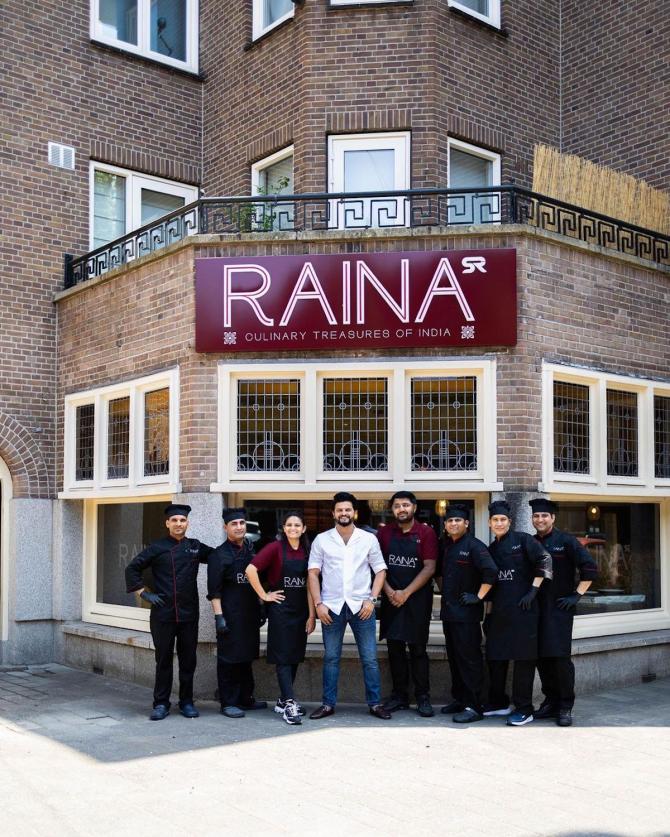 'Over the years, you've seen my love for food and witnessed my culinary adventures, and now, I am on a mission to bring the most authentic and genuine flavors from different parts of India straight to Europe's heart.
'Prepare you taste buds for a remarkable journey where each dish tells a story and every bite is a celebration of Indian heritage. From the rich spices of North India to the aromatic curries of South India, the Raina Indian Restaurant is a tribute to the diverse and vibrant culinary tapestry of my beloved country.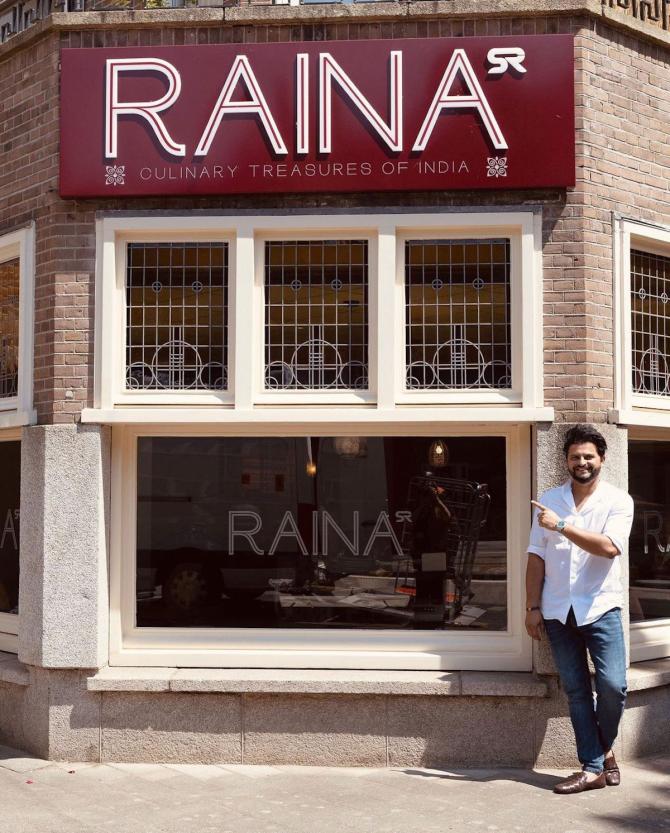 'What sets Raina apart is not just the food, but the unwavering commitment to quality, creativity, and utmost delight in every dish we serve. We take immense pride in showcasing the depth and variety of Indian cuisine, prepared with love, precision, and a dash of my personal touch.
Signing off, Raina wrote, 'Join me on this extraordinary gastronomic journey as we embark on a flavorsome adventure together. Stay tuned for tantalising updates, sneak peaks of our mouthwatering creations, and the grand unveiling of @rainaamsterdam!'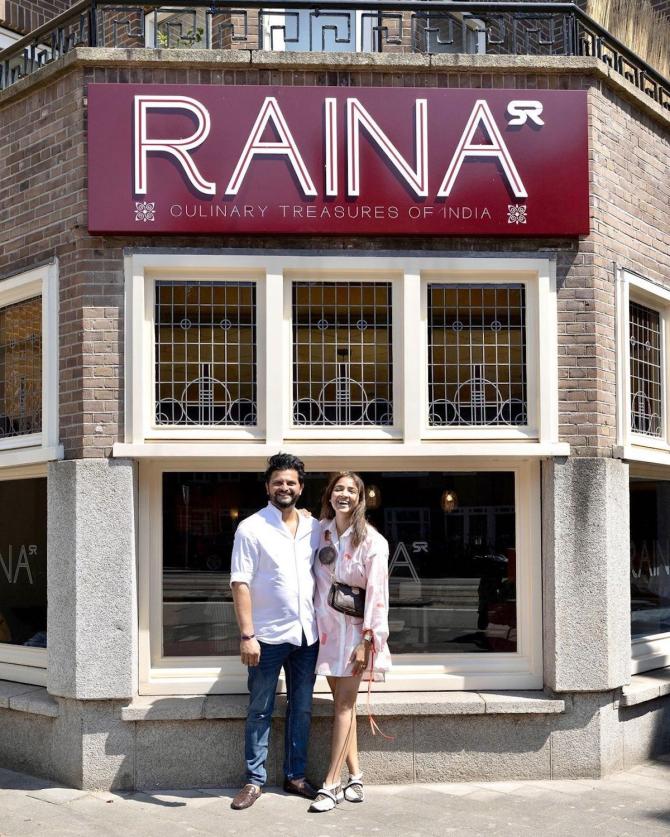 Priyanka Chaudhary -- Missus Raina -- also took to Instagram to share a heartfelt post. Sharing a snap of the pair in front of the new venture, Priyanka wrote, 'Introducing the extraordinary chef @sureshraina3, who has embarked on a remarkable journey by launching Raina Indian Restaurant in Amsterdam!
'From the very beginning, I've been the lucky one to savor the incredible meals he meticulously crafted just for me, and now, it's time for the world to experience his culinary brilliance.'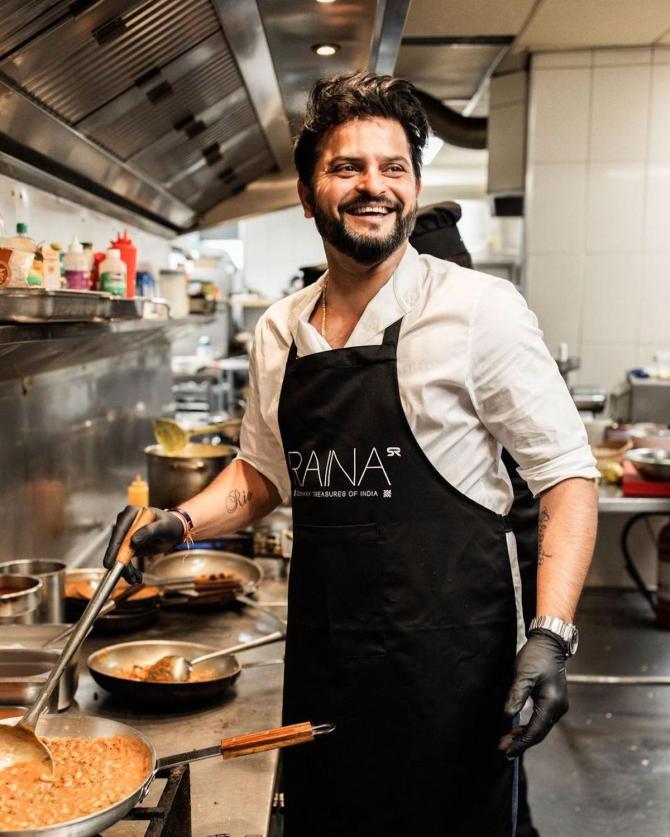 'It fills my heart with joy to see him follow his dreams, @rainaamsterdam is a testament to his dedication, love for food, and commitment to delighting taste buds.
'So, get ready to embark on a gastronomic journey where every bite tells a story and every meal is an experience to cherish. I couldn't be prouder of my husband and his incredible endeavor. Join us at Raina and let your taste buds be captivated by his delicious masterpieces.'