The ICC World Cup has brought frenzied cricket fans back to the stadiums in England.
More than any other country, it is Indian fans who have thronged all the venues despite inclement weather over the last 45 days.
On Tuesday it was no different as the 'Men in Blue' took on New Zealand at Old Trafford in the first semi-final of the World Cup. And, not surprising, the Indians fans outnumbered the few Kiwis present at the venue hands down.
Check out the fan fare at Old Trafford: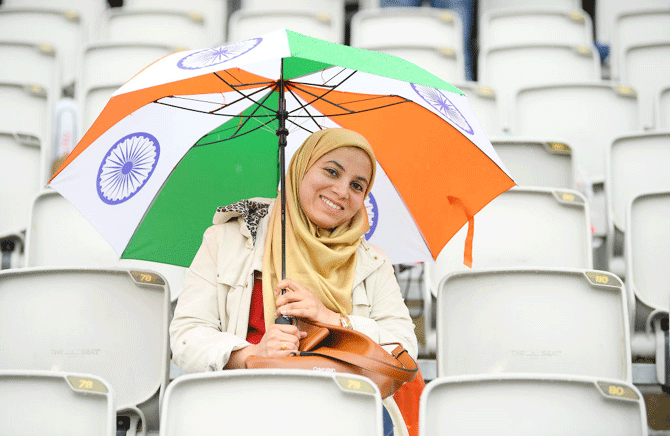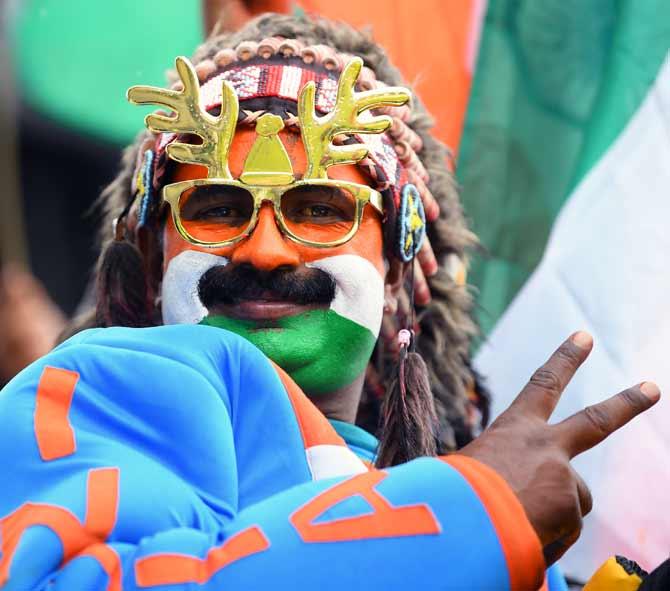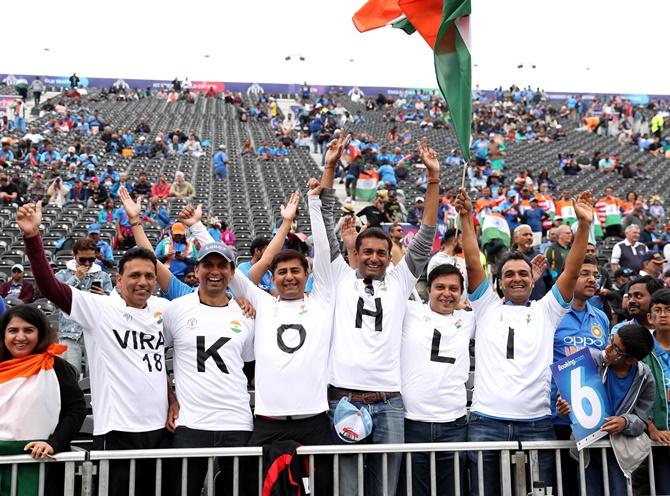 Photographs: Lee Smith/Reuters and Nathan Stirk/Getty Images