This is a piece of news that could come as a hilarious surprise to cricket lovers.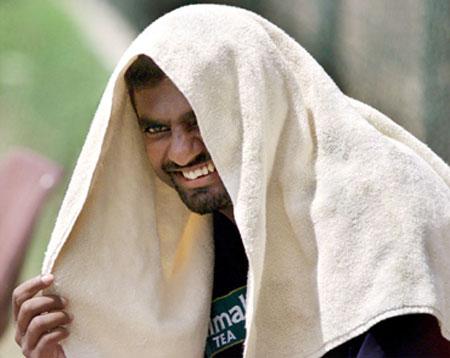 Cricket Australia has roped in Muttiah Muralitharan as spin consultant ahead of Australia's tour to Sri Lanka.
Muralitharan had worked with the Australian team as a consultant two years ago before their Test series against Pakistan in the UAE.
Muralitharan will work as consulting until the start of the first Test, in Pallekele.
Australian skipper Steve Smith on Wednesday banked on the advice of Muralitharan to help deliver a victory on Sri Lankan soil as his team looks to reverse recent setbacks in the subcontinent.
Asked about the inputs from Muralitharan, Smith said: "You know he's obviously got a lot of experience here in Sri Lanka and he took a truckload of wickets and you know (he) is helping our spinners out.
"So it is great to have someone like that on board with us for this series to give us that insight."
Muralitharan, who has been seen working with Australian spinners Nathan Lyon and Steve O'Keefe in the nets, said he was looking for such short-term jobs and had no problems helping the visitors plot against his own country.
"I'm not involved in Sri Lankan cricket at all because there are (other) people who are involved," Muralitharan, a perennial thorn in Australia's flesh during his playing days, told Cricket Australia website.
"Then, on and off, Australia offered me twice so I said 'why not' because you are passing on the knowledge to other people. It doesn't matter whether it's your country or other people.
"I think giving quality time to my family is most important, that's why I take smaller jobs - two weeks, three weeks... those sort of jobs are not available in Sri Lanka."
During his Test career, Sri Lankan bowling great Muralitharan had taken 800 wickets after playing 133 Tests.
But his brush with controversy in Australia made even the then-Australian Prime Minister John Howard called Muralitharan a "chucker" before he was formally cleared of any illegal bowling action by the cricket governing authorities.
Only time will tell, how much of Murali's inputs will the Australian spinners adopt to cut Lankan batsmen's threat on home soil.
Image: Muttiah Muralitharan
Photograph: Reuters