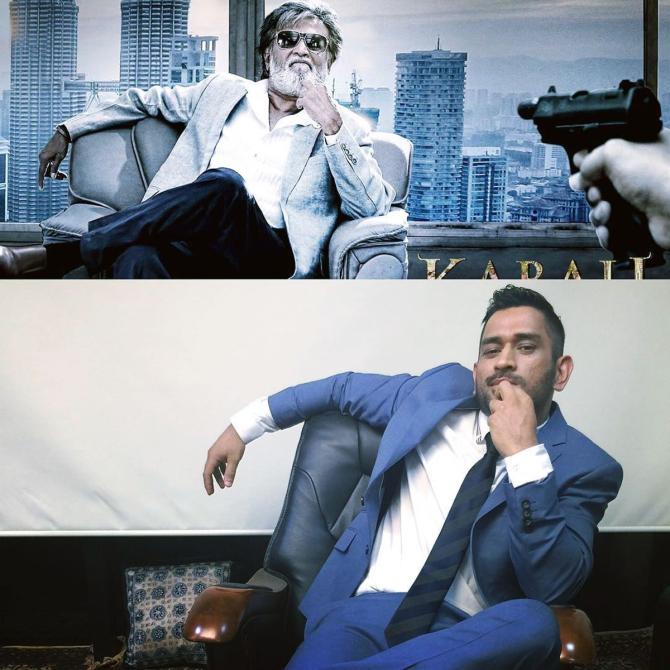 Mahendra Singh Dhoni is a huge fan favourite in Chennai, but Thala is a big fan of Thailavar -- the one and only Rajinikanth.
Dhoni copying Rajinikanth's famous pose from the 2016 film Kabali, which he had posted on Instagram, had gone viral on social media seven years ago.
'Tried copying the pose of the one and only Thalaivar', Thala had then captioned his post.
At an event on Monday, April 17, 2023, when the show host tried to compare Thailavar and Thala's poses, the CSK captain immediately stopped him.
'There is no comparison. We are just trying to copy a great pose by a great man, nothing beyond that!' Dhoni exclaimed.
'It is very difficult to think like him or do stuff like him, but atleast we can copy the pose.'