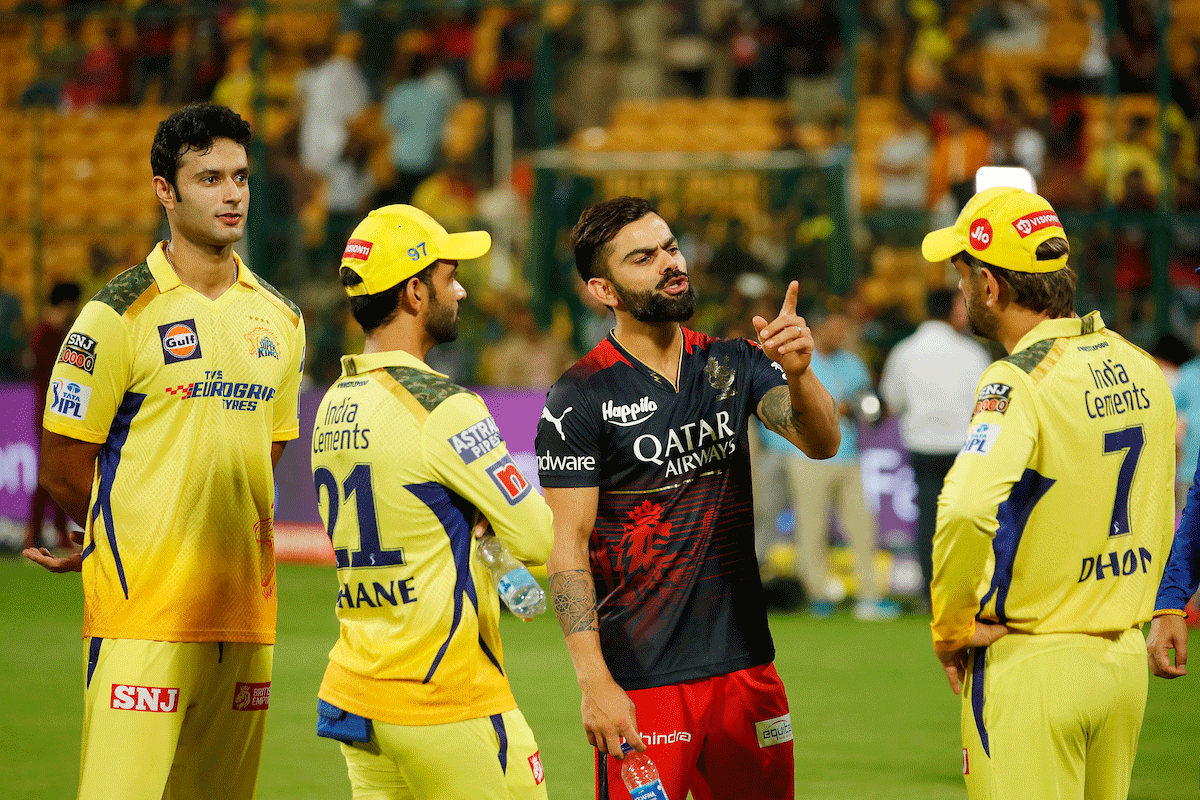 It wasn't the happiest of evenings for Virat Kohli, yet he pulled off a smile while chatting with his former India captain Mahendra Singh and India team-mate Ajinkya Rahane after the Royal Challengers Bangalore lost to the Chennai Super Kings on Monday, April 17, 2023.
Kohli couldn't produce his magic on the night when RCB needed 227 for victory. He scored just 6 runs opening the batting before being castled by Akash Singh.
RCB were eventually short by 8 runs, but once the match was completed, Kohli was seen chatting with Dhoni and Rahane.
Kohli and Dhoni are known to have mutual affection and respect for each other and the warmth was visible as the two conversed.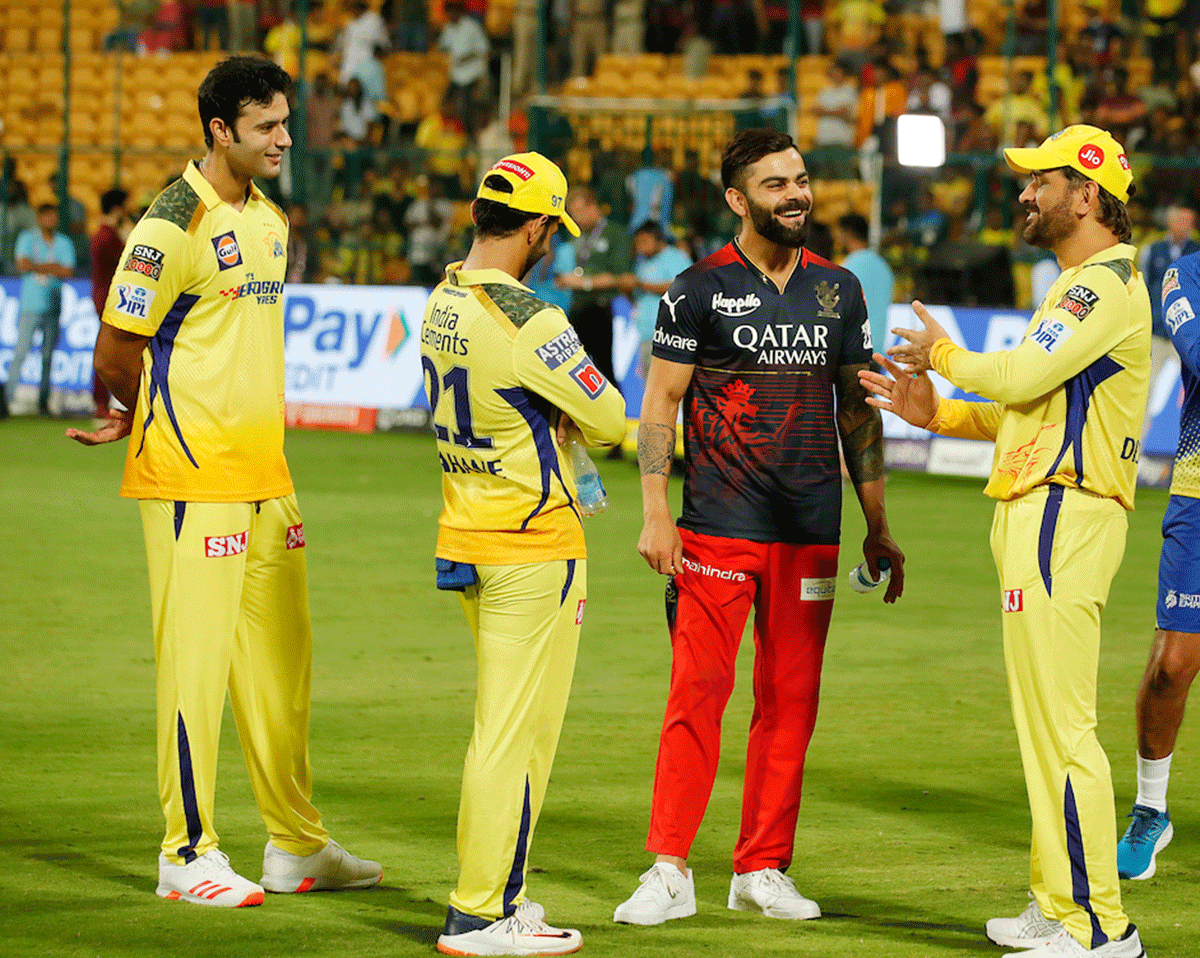 The duo were also snapped laughing about something as youngster Shivam Dube stood around listening to the conversation.
Did the legendary duo discuss batting tips that the young Dube would pick from the chat? Well, we'll know in the next match when CSK take on SunRisers Hyderabad on Friday, April 21.