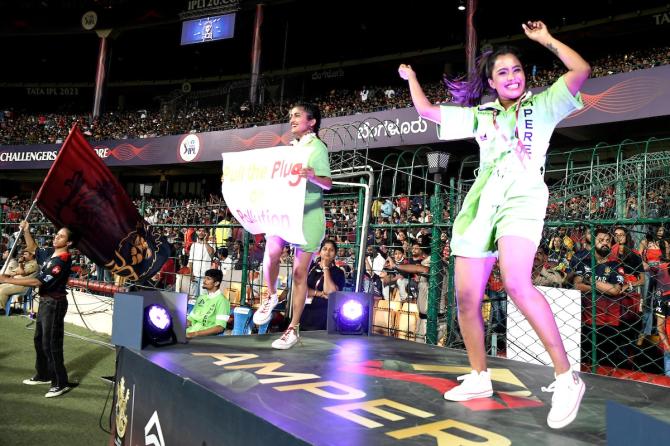 IPL 2023 is underway and the excitement among the fans is increasing day by day.
This year, the cheerleaders returned to the IPL; for three seasons they have been absent because of COVID-19 protocols.
The Royal Challengers Bangalore struck a chord with their unique and purpose-driven cheer squad -- Ampere Take Charge Squad.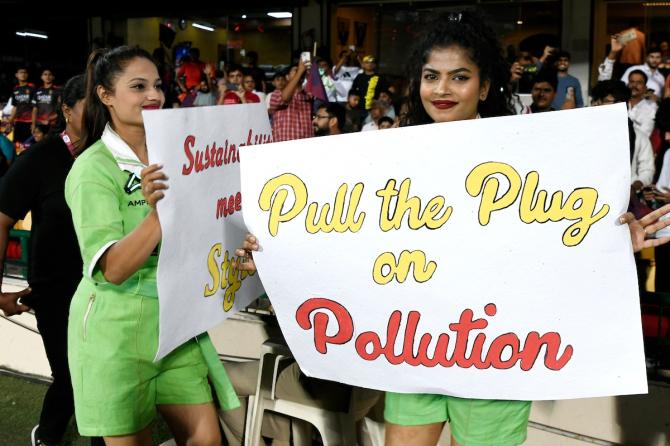 Ampere -- the electric two-wheeler brand from Greaves Electric Mobility -- is RCB's EV partner for IPL 2023.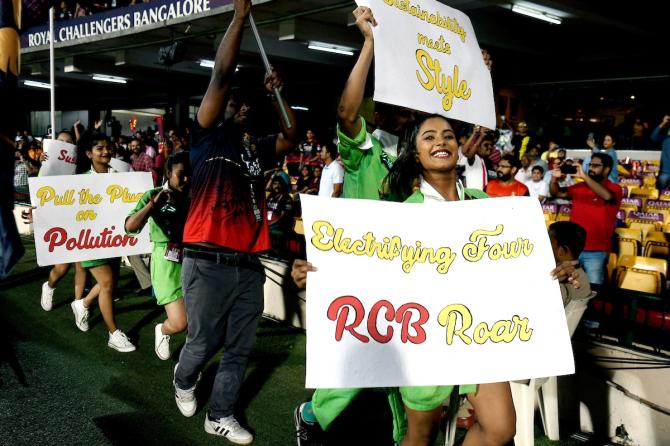 The Ampere Take Charge Squad's s jumpsuits are made from upcycled or recycled eco-conscious fabric, use natural dyes for colour.
Fabric waste is used on the side of the pants using appliqué work to signify the electric arc and the footwear is made of vegan material with elements of upcycled fabrics to add colour and contrast.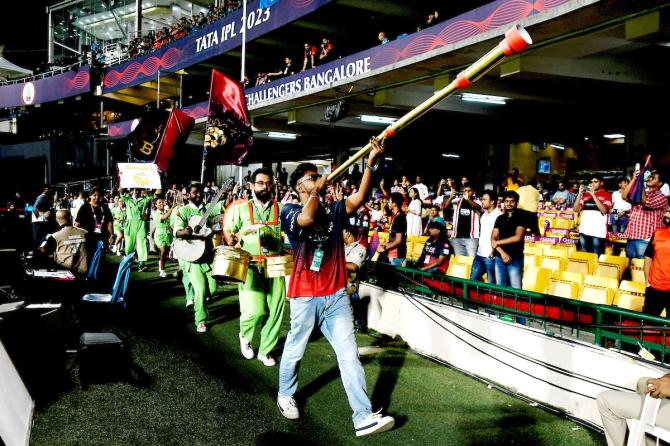 The Ampere Take Charge Squad's musical instruments are made from broken instruments, pieces of wood, metal, buckets, plastic and scrapped petrol vehicle parts.
These include a patched-up guitar, large and small drums made from PVC pipes and discarded metal, and other unconventional instruments made from discarded tyre material, a repurposed geyser, refrigerator elements, lights, among other things.
The straps of the instruments are made from banana fibre and other recycled materials.