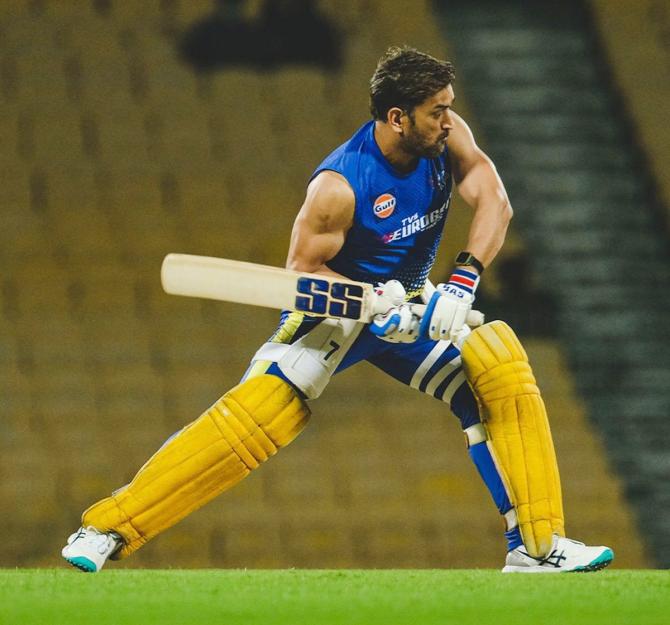 Mahendra Singh Dhoni is gearing up for IPL 2023 and we were zapped by his bulging biceps at one of the net sessions in Chennai.
The 41 year old is set to return to Chepauk in front of CSK's fans after a long time, and thus his every move is being shared widely across social media.
Taking to Twitter ahead of IPL 2023, CSK gave fans a peek at Dhoni's preparations for the new season.
And Harsha Bhogle couldn't but notice Dhoni's acquistion of muscle ahead of IPL 2023.
'Never seen Dhoni as bulked up as this. Power game this #TataIPL?' Harsha tweeted.