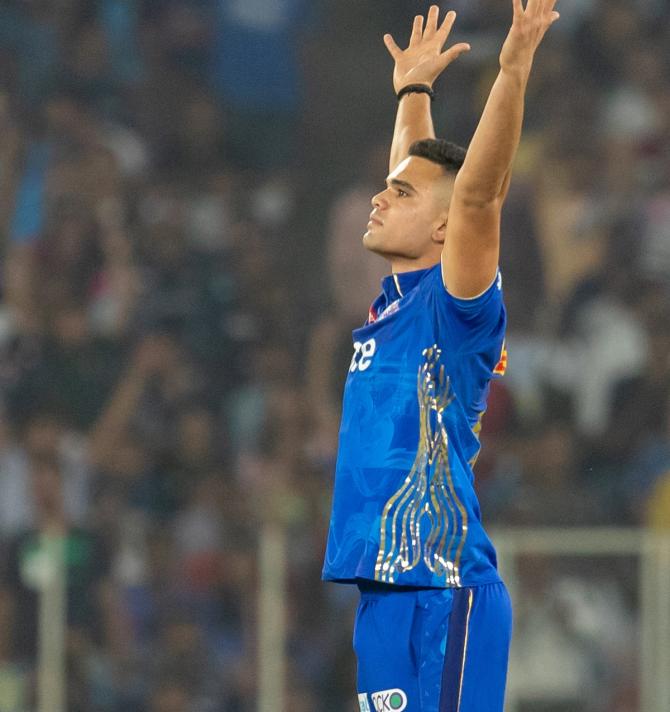 Arjun Tendulkar has experienced both success and failure in his short IPL career.
In Tuesday's match against the Gujarat Titans, Arjun made a comeback by taking Wriddhiman Saha's wicket.
In the previous game against the Punjab Kings, the left-arm pacer had conceded 48 runs in three overs, including an expensive over where he gave away 31 runs.
Despite criticism of his lack of express speed, former Australia pacer Brett Lee defended Arjun, stating, 'You will have people criticise almost everything. If you look at Sandeep Sharma, he has been bowling at 120 kph. Arjun is bowling way faster than that. He is only 23 and he has got his whole career ahead of him. My advice will be don't listen to critics,' Binga said in an interaction facilitated by Jio Cinema, IPL's digital broadcasters.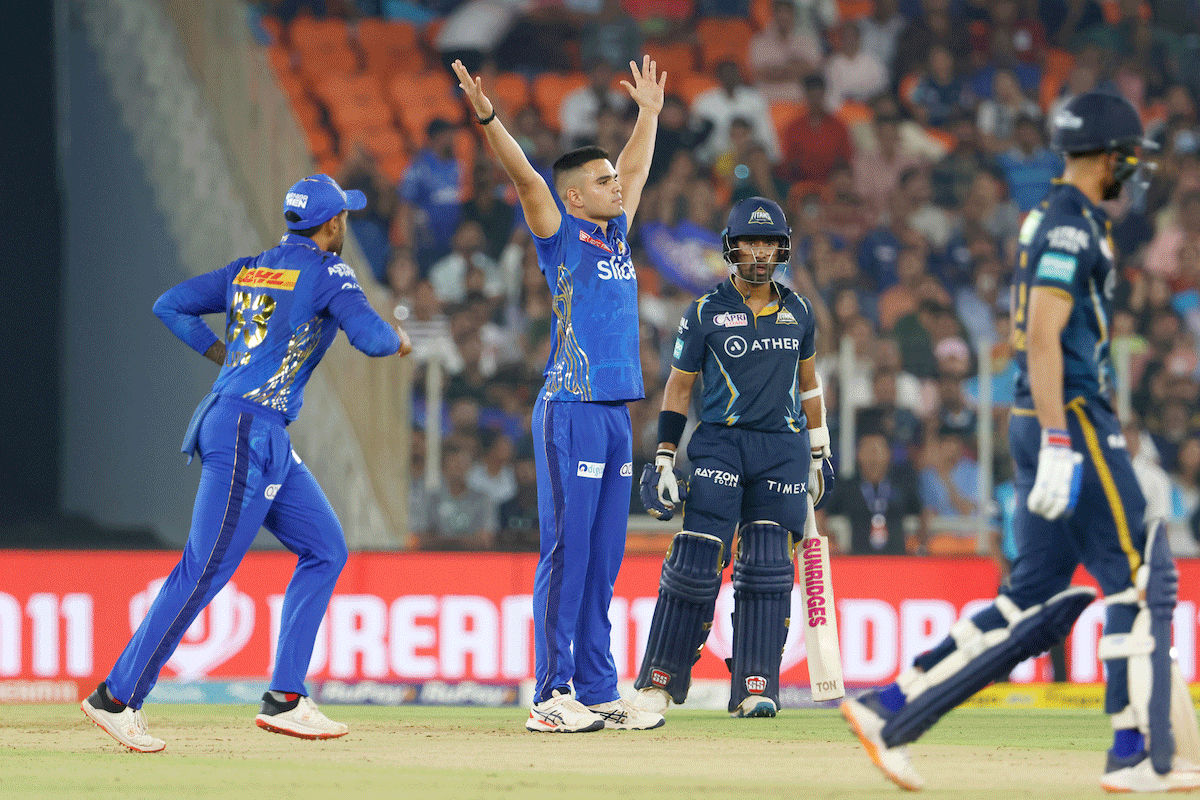 'Like his dad had to go through like he misses out and gets a low score, you got to back yourself. He has got some wonderful skills. He can bowl at 140 kph so as soon as he gets comfortable bowling in the team environment, gets more comfortable playing in front of the big lights and big crowd, his pace will increase,' Binga explained.
'I see no issue with his pace. I know how fast he can bowl. He has got all the talent and all the right attributes. So my advice would be to keep doing what you have been doing and don't listen to those people who are trying to have a go at him because remember most people who criticise on social media have never bowled a ball in their life. They are keyboard warriors.'