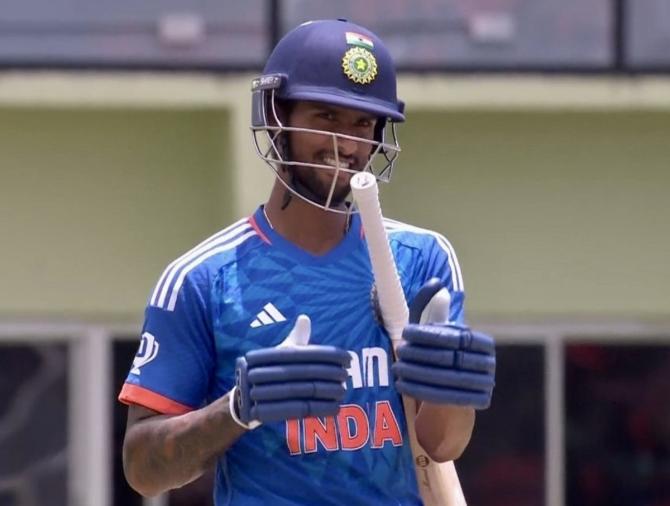 Tilak Varma marked his triumphant entry to the T20I fifty club by dedicating his celebration to Samaira Sharma, whose father is Tilak's Mumbai Indians skipper Rohit Sharma.
Tilak led India's scoreboard in the second T20I against the West Indies in Guyana with an impressive 41-ball 51.
'It was towards Sammy, Rohit bhai's daughter,' Tilak said after the game, explaining his gesture.
'I am very close to Sammy. I had promised her that whenever I will score a century or a fifty, I will do a celebration for her.'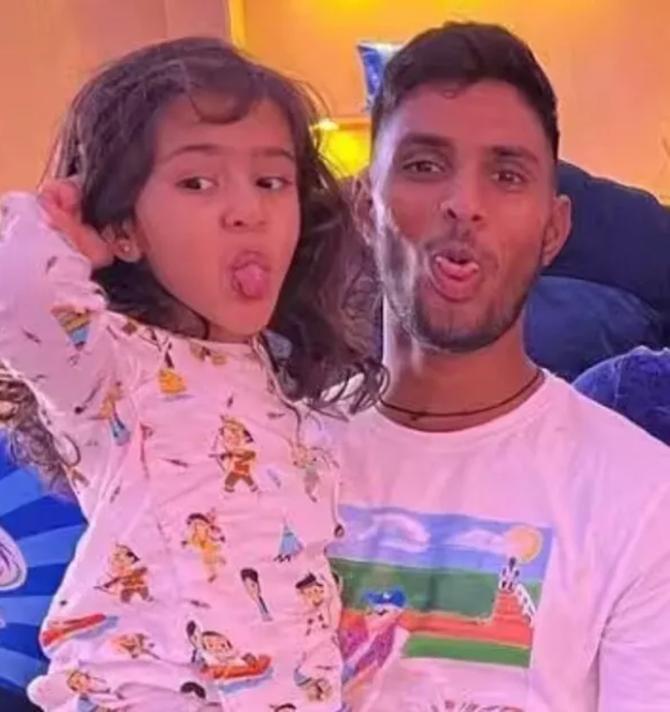 Tilak says Rohit's constant guidance has played a big role in his stellar start to international cricket.