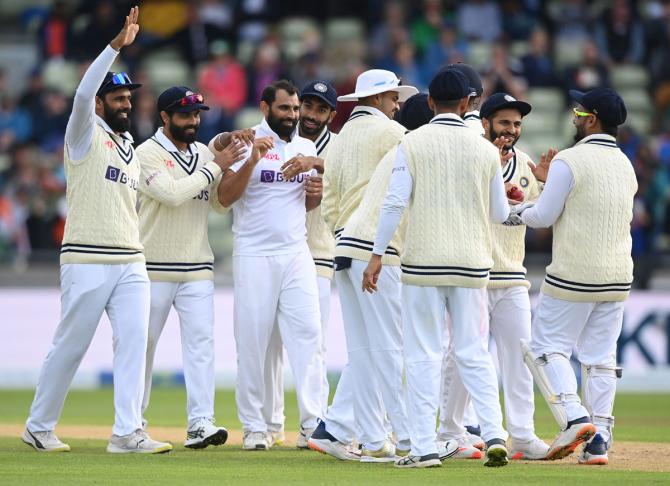 Former wicketkeeper Ian Healy predicted a 2-1 win for India in the four-Test series against Australia, starting in Nagpur on February 9, provided the hosts don't prepare "unreasonable wickets".

The four-match Test series is extremely crucial for India, as they aim to clinch a spot in the World Test Championship (WTC) final.
"They've (India) got a good team but I'm not too scared of their spinners unless they produce unreasonable wickets," Healy was quoted as saying by SEN on Monday.

"If they produce unreasonable wickets like they did half the series last time (we won't win), two wickets were just terrible, unfair, spinners jumping over your head on day one.

"So that type of thing they will play better on than we will, but if they get flat wickets that India used to put out, nice flat batting wickets and bowlers have to work really hard, I think we can do it. But (my prediction is) 2-1 India, if (Mitchell) Starc's unavailable in the first Test," added Healy.

The Australian pace-bowling stalwart will likely miss the first Test against India due to a finger injury to his bowling hand, which he sustained during the second Test against South Africa recently.

"My worry for him (Starc) not playing the first Test is that you don't have a lot of time to get the bowling in that you're going to need in the second, third and fourth Test," opined Healy.

"Starc mightn't be available first Test, and if you're not available (for the) first Test, you're not going to be great second Test... it's soon after, there's no other (warm-up) games."

However, the legendary wicketkeeper is much more optimistic about Australia's success in the Ashes.

The June-July fixture this year in England will be a great opportunity for Australia to test 'Bazball' -- the term coined for the hosts' positive and aggressive style of play under coach Brendon McCullum and captain Ben Stokes.

Healy predicted that Australia will win 3-1 provided the visitors don't have any injury concerns.

"Now Ashes, if we haven't got any injuries in that bowling attack and we can play our top team, then 3-1 Australia. We're going to really attack Bazball and put Bazball under pressure.

"We'll see how much courage and bravery they can retain in that top order with England and their bowlers. I think for once we'll cope the best against (James) Anderson and (Stuart) Broad, Anderson is 40 years of age, we've got to really get some pressure back on him.

"Our best players for mine, Pat Cummins and Steve Smith will be our stars," added Healy.