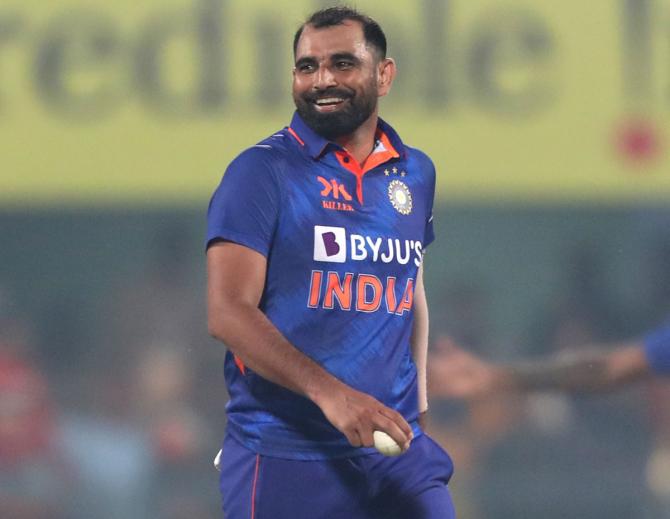 India's senior spinner Ravichandran Ashwin said it's surprising to see so many taboos regarding the 'Mankad' form of dismissal and asked why bowlers are always subjected to different "treatments".
Pace bowler Mohammed Shami had run out Sri Lanka captain Dasun Shanaka at the non-striker's end when the batter left the crease while backing up during the opening ODI in Guwahati on January 10. However, Indian skipper Rohit Sharma intervened and withdrew the appeal by Shami as Shanaka, then on 98, went on to complete his century.

Ashwin, who is a vocal supporter of the form of dismissal, on Saturday backed Shami, saying it's the umpire duty to declare the batter out.

"Of course, Shami's run out... When Shanaka was on 98, Shami ran him out in the non-striker's end, and he appealed too. Rohit withdrew that appeal so many people tweeted about that immediately," Ashwin said on his YouTube channel.

"I am going to keep repeating only one thing, guys. The game situation is immaterial. That is a legitimate form of dismissal."

During the post-match presentation, Rohit had said that he withdrew the appeal against Shanaka as the Lankan skipper was on 98.

Shanaka eventually ended his innings at 108 not out even as Sri Lanka lost the match by 67 runs.

"If you ask for an LBW appeal or a caught-behind appeal, nobody will check with the captain on whether they are sure about the appeal," Ashwin said.

"They will give him out if the bowler appeals, and that is the end of it. See, even if one fielder appeals, it is the duty of the umpire to declare a player out if he is out.

"So, I find it very surprising to have so many taboos surrounding this mode of dismissal. But the entire dismissal is regarding what the bowler does, right?

"The right of making that dismissal or making that appeal or making that decision lies with the bowler, right," he said.

Drawing an analogy with a batter walking out, Ashwin said: "In so many games, a batter has nicked and walked without waiting for the umpire's decision.

"At that time, the batting team captain won't come and ask, 'With whose permission did you walk like that? Did you forget the team's cause? Go back and continue playing.'

"These different treatments for bowlers and batters have been taking place for so many years now," he added.

Such run-outs when a non-striker batter is out of the crease while backing up before the bowler releases the ball are known as 'Mankading'.

The name comes from the first such recorded mode of dismissal by Vinoo Mankad when he ran out Bill Brown twice in the 1947-48 Test against Australia.

In October last year, the International Cricket Council amended its rule book declaring that the run outs at the bowler's end were no longer considered 'unfair play'.