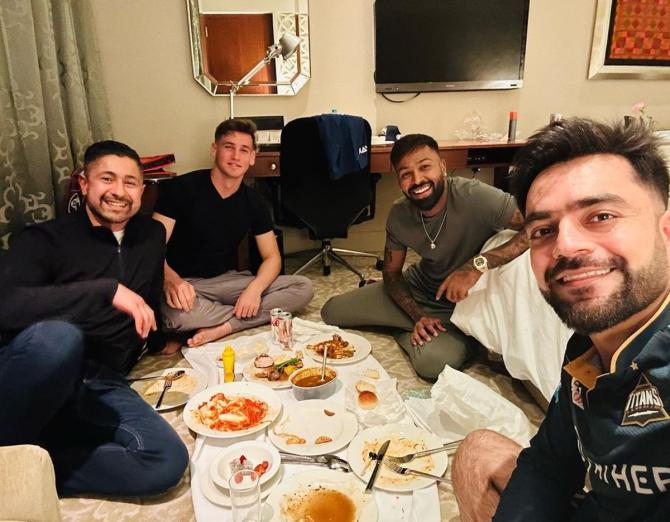 After registering a convincing win over Delhi Capitals on Tuesday, April 4, 2023, Gujarat Titans Skipper Hardik Pandya joined team-mates Rashid Khan and Noor Lakanwal for Sehri, the meal eaten by Muslim before sunrise for their fast during the month of Ramzan.
The Afghanistan spin talisman took to social media to share a photo of the captain having a meal with them.
'SEHRIIII with skipper. So nice of you to join us', Khan captioned the image.
Hardik's heartwarming gesture has won many hearts and confirms his stature as the best leader of men in Indian cricket today.