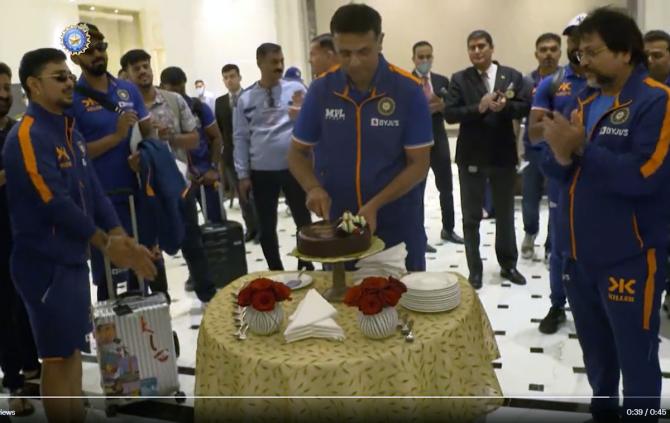 'Jammy', who scored 63 50s in Tests and 83 50s in ODIs, reached that lifetime milestone on Wednesday, January 11, 2023.
Team India sang the birthday anthem as their head coach cut a birthday cake at the team hotel soon after their arrival in Kolkata on Wednesday on the eve of the second ODI against Sri Lanka.
'Touchdown Kolkata. A special birthday celebration here for #TeamIndia Head Coach Rahul Dravid', BCCI captioned the video on Twitter.
Cake cutting celebrations in the Indian team involves plastering the birthday boy with cake. We can wager no such event occurred in the very reserved coach's case.