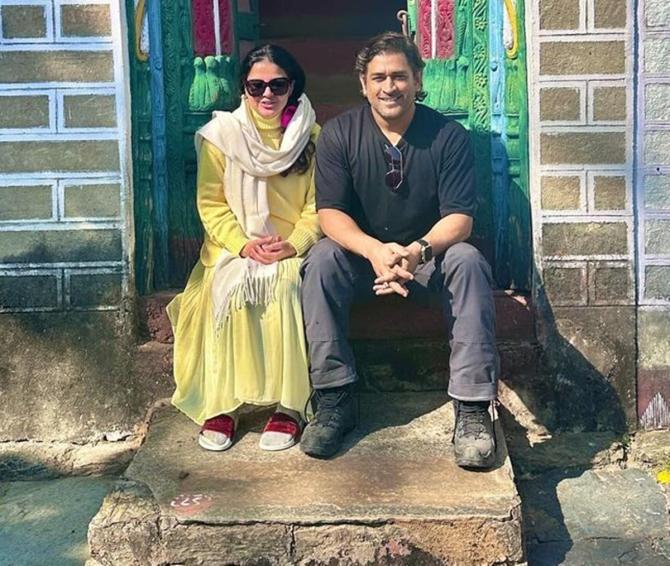 Sakshi Singh Dhoni shared glimpses of their family in serene Lwali, nestled in Almora district, which is also Mahendra Singh Dhoni's ancestral village.
Seated at the entrance of the Dhonis' ancestral home, Sakshi was dressed in yellow while her husband, the cricket legend wore black.
'An eventful day amongst all the Dhonis! Trust me, there are many here!' Sakshi said as she gave us a video tour of the Dhoni household.