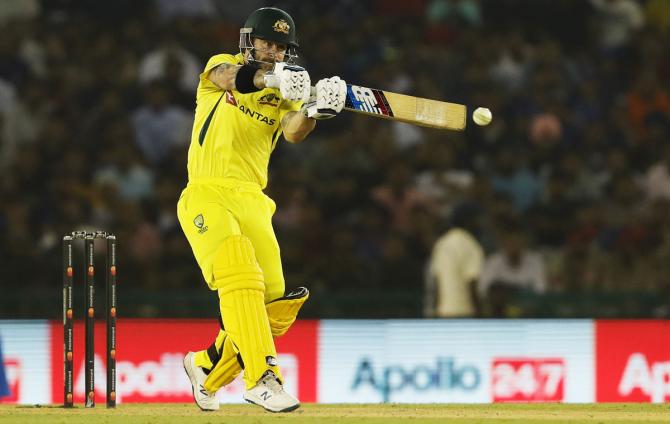 Experienced wicketkeeper-batsman Matthew Wade has replaced injured all-rounder Glenn Maxwell in the Australia squad for the limited overs tour of South Africa, the team said on Monday.
Maxwell was already scheduled to return to Australia for the birth of his first child after the three-match Twenty20 series, which starts in Durban on Wednesday, but aggravated an ankle injury during a training session.
"Following scans, and on medical advice, it was determined to take a conservative approach," the team said in a news release. "As a result, Maxwell has been ruled out of the three match T20 series."
Selector Tony Dodemaide said Maxwell's injury would be monitored ahead of the three one-day internationals in India next month -- Australia's last fixtures before the 50-overs World Cup in the same country.
Australia will play South Africa in five ODIs after the T20 series.
Wade helped Australia to their T20 World Cup triumph in 2021 several months after playing his most recent Tests and ODIs.
"Wadey is a world class performer and is fit and ready to go," Dodemaide said of the 35-year-old Tasmanian.
Australia will name a provisional squad for the Oct. 5-Nov. 19 World Cup next week.