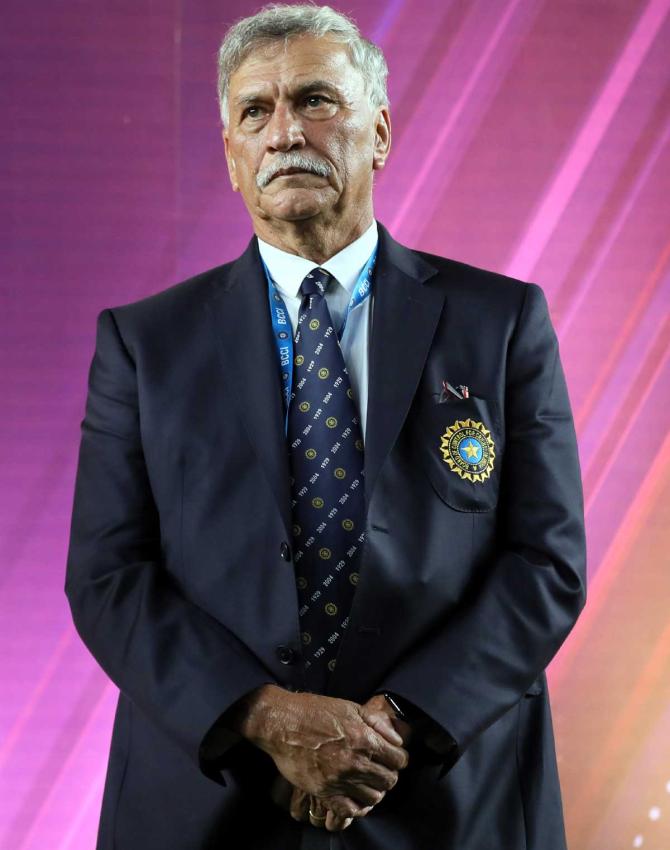 Board of Control for Cricket in India president Roger Binny said while he is travelling to Pakistan for the Asia Cup, he will also be interacting with the Pakistan Cricket Board on behalf of BCCI.

Asia Cup 2023 kicks off in Multan on Thursday, with hosts Pakistan taking on Nepal in the tournament opener.
Binny along with BCCI vice-president Rajeev Shukla will travel to Pakistan on an invitation from the PCB to the members of the Asian Cricket Council (ACC) and the member boards for the Asia Cup.

"My last Pakistan visit was in 2006, when was there people of Pakistan very interested in Indian cricket and cinema. I am going to interact with the Pakistan Cricket Board on behalf of BCCI," BCCI chief Binny told ANI.

The Indian team won't be travelling to Pakistan, with all their matches scheduled to be held in Sri Lanka. They will play their opening match against Pakistan on Saturday in Kandy and against Nepal at the same venue two days later, while their Super 4 matches will be held in Colombo.

When asked if Pakistan is safe for India to play cricket, Binny replied: "Many teams are playing Test cricket over there. England, Sri Lanka and Australia teams have been there. Right now the biggest thing is happening the India versus Pakistan match."

The former India pacer said that fitness is the biggest challenge for Indian cricket currently. He revealed that they are trying to cut down the schedule to give players enough time to manage all three formats.

"That is a very important area which we are working on. One person cannot play all the formats. Fitness is the biggest challenge in the country nowadays. You have to manage everything manage your fitness and play. So you can play for a long period of time. Now we trying to cut down the schedule for the players to play all three formats," said the BCCI chief.