'They have the greatest number of cricketers, they have the greatest enthusiasm for the game, they have the greatest resources, they have the greatest stakes in their own success.'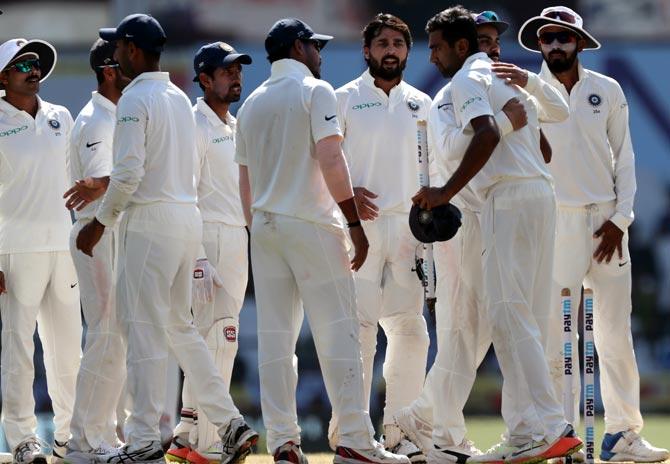 IMAGE: Ravichandran Ashwin gets a hug from Captain Virat Kohli as Team India celebrate winning the Nagpur Test against Sri Lanka, November 27, 2017. Photograph: BCCI
Gideon Haigh is widely considered the finest cricket writer of his time.
A vociferous critic of the BCCI, Haigh explains in this exclusive interview with Rediff.com why he has spoken out against the most powerful cricket organisation in the world.
Haigh, who turns 52 on Friday, December 29, also tells us why he is a strong advocate for day-night 'pink ball' Test cricket.
And in what will please Indian cricket fans, he identifies India as the top cricket team in the world, adding though that he wonders if Virat Kohli and his boys will be as dominant a force abroad as they are at home, minus the huge crowd support they enjoy at stadia in India.
A MUST WATCH video!
The fourth of a multi-series video conversations on cricket:
Earlier in the series:
Video, Production, Presentation: Hitesh Harisinghani/Rediff.com
Additional Video: Rajesh Karkera/Rediff.com
Interview: Nikhil Lakshman/Rediff.com