One reason Japan is betting highly on Indian pharma is that these companies have strong cash flows, low leverage and high debt capacity for medium to large sized acquisitions, report Sohini Das & Aneesh Phadnis.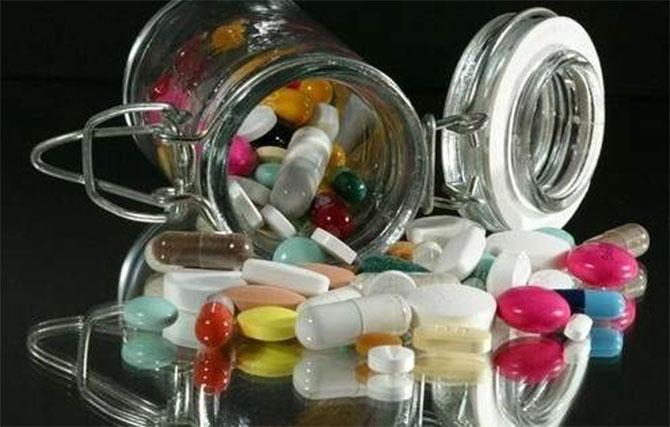 Japan's Bank of Tokyo-Mitsubishi UFJ (BTMU), part of the Mitsubishi UFJ Financial Group (MUFG), is taking aggressive bets in Indian pharmaceuticals.
Pharma is its second largest segment in Indian loan exposure, after oil and gas. The group would not disclose the total of India loans.
Over the past two-odd years, MUFG has led almost all major outbound merger & acquisition (M&A) financing for Indian pharma companies.
"We expect this to continue," said Shashank Joshi, head of corporate banking for India at BTMU-MUFG.
"The financing needs of large Indian pharma companies are primarily linked to inorganic growth. They have been actively evaluating acquisition opportunities to increase their global presence, particularly in the US, Europe & Latin America.
Besides pharma, we have been active in information technology, FMCG (fast moving consumer goods) and automobiles, where Indian companies have pursued global growth opportunities."
The health care sector has been identified by the bank as a focus area, globally. MUFG said it had a global strategic alliance with Morgan Stanley for offering equity and M&A advice. And, that it aimed to partner large Indian pharma clients for not only M&A but a complete suite of products.
Some deals in the recent past were Zydus Cadila's acquisition of US-based Sentynl Therapeutics, Aurobindo's acquisition of Portugal's Generis and Intas Pharma's acquisition of Teva's UK and Ireland generics business (Actavis).
A pharma finance head who has worked closely with MUFG said while the bank had 15-20 per cent in overall loans raised from a consortium, it was most aggressive on reaction time. "They are very bullish on India and especially on pharma. They were the fastest to respond with an offer when we were negotiating," he added.
"They (Indian pharma) are strong players in the generic market and looking to move up the value chain. They derive a majority of their revenues from markets abroad, particularly the US and Europe," said Joshi.
One reason they are betting highly on pharma is that this industry is not seen as a cyclical one. "Many Indian pharma companies have strong cash flows, low leverage and high debt capacity for medium to large sized acquisitions," Joshi reasoned.
America is the largest market for most Indian pharma majors and then Europe. Companies are focusing on speciality assets in these regions to complement their strength in generics. MUFG also feels most Indian firms are conservative in pursuing M&A deals; it is this prudence which has encouraged it to enhance its lending to the sector here.
The promoter of a big pharma company which recently partnered with MUFG to fund an acquisition abroad said the latter had given them a free hand on raising of debt.
"They gave us a pre-sanctioned limit, were very fast in reacting, issuing a cheque almost instantaneously. It is a very big bank in Japan, one of the largest in fact, with huge resources to engage in funding Indian M&A," he said.
The lender now has a dedicated global pharma team, and a specialised M&A finance team in the US and Asia.
"MUFG is a global debt house and does not have its own M&A practice. We are not conflicted in M&A situations and can have multiple trees to support different bidders," said Joshi.

As for its largest vertical in India, oil and gas, it has been one of the largest debt arrangers in the industry for six to eight years.
"In 2016, some of these companies have led the way for the sector by acquiring strategic stakes in overseas energy assets. The demand for foreign currency loans has been robust at $3.5 billion. MUFG has been the most active bank in M&A financing, leading some of the key bridge loans and all the international dollar bond issuances related to the recent Russian acquisitions," said Joshi.