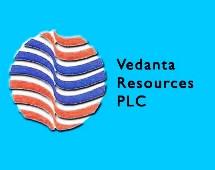 Vedanta Resources said on Friday it has raised $1.65 billion (Rs 7,425 crore) through private placement of bonds to part-finance its $9.4 billion acquisition of Cairn India.

"This is a landmark transaction and represents largest non-banking corporate bond issuances by an Indian group," the company, led by NRI industrialist Anil Agarwal, said.

The announcement came just ahead of the meeting of a ministerial panel, headed by Finance Minister Pranab Mukherjee, to look into the Cairn-Vedanta deal which was struck in August.

The bonds were sold in two tranches -- $750 million (Rs 3,375 crore) at 6.75 per cent, due in 2016 and $900 million (Rs 4,050 crore) at 8.25 per cent, due in 2021.

Citigroup, Barclays Capital, Credit Suisse, Royal Bank of Scotland and Standard Chartered Bank were the joint global coordinators and book runners for the issue, with Citi leading the execution of this offer.

"The offering attracted significant interest, several times the issue size, from high quality institutional investors from Asia, Europe and US," the company said.

According to industry sources, the bond offer received bids of over $4.2 billion from 200 plus investors globally.

They said it was third offer since January, in which an Indian group raised over $1
billion from global markets.
The other two offers were $1.62 billion (one billion pounds) by Tata Motors-Jaguar-Land Rovers and ICICI Bank's $1 billion offer.
In August, the London Stock Exchange-listed firm had entered into an agreement with Cairn Energy for acquiring majority stake in latter's Indian arm, Cairn India.
Sesa Goa -- a Vedanta Group firm -- acquired 18.5 per cent stake in the company by picking up 10.4 per cent in Cairn India from Malaysian firm Petronas, and 8.4 per cent through open offer.
Rest 40 per cent stake in Cairn India is yet to be acquired by Vedanta Resources, as the deal has not been approved so far by the Indian government.
The delay is because of a dispute on royalty payments by Cairn India in its Rajasthan oil-fields, where state-owned ONGC is a 30 per cent stake holder.
The government has referred the matter to the ministerial panel, which is meeting on Friday.
Pending the government approvals, the Edinburgh based Cairn Energy Plc has extended the period for closing the deal.