Borrowers should select home loan tenures carefully, suggests Sanjay Kumar Singh.
Illustration: Uttam Ghosh/Rediff.com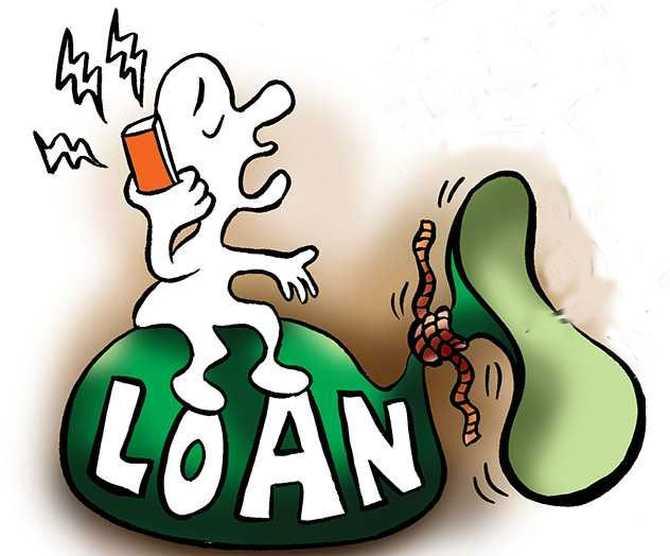 Every six months home loan borrowers should compare the interest rate on their own loan with the best rates available in the market.
If the difference is 50 basis points or more, they should consider shifting.
Many lenders waive the processing fee for customers who are transferring their loans from another lender.
The most significant cost involved in transferring is the stamp duty, which in a city like Mumbai is 0.2 per cent of loan value.
Many customers are still on home loans linked to the base rate, an older benchmark.
Such customers would be paying a higher rate of interest.
They need to shift to an MCLR or repo rate-linked loan immediately.
Borrowers should select home loan tenures carefully.
A longer tenure reduces the EMI burden but increases the total interest outgo
A Rs 50 lakh loan taken at an interest rate of 8.35 per cent for 20 years will mean an EMI of Rs 42,918.
Total interest outgo will be Rs 53,00,236.
If for the same loan the tenure is increased to 25 years, the EMI comes down to Rs 39,757 but the total interest outgo rises to Rs 69,27,159.
To reduce interest outgo, borrowers should periodically prepay part of the loan amount, especially early in the loan tenure.
Rates and charges -- Home loan
Public Sector Banks
Floating Interest Rate
EMI (Rs)*
Processing Fee
State Bank of India
8.35-9.2%
42,918-45,631
Upto 0.35% of loan amount
Bank of Baroda
8.45%-9.7%
43,233-47,262
Upto 0.5% of loan amount
United Bank of India
8.4%-8.55%
43,075-43,550
Upto Rs 11,800
Canara Bank
8.5%-8.75%
43,391-44,186
Rs 1,500-10,000
Union Bank of India
8.6%-9.25%
43,708-45,793
Upto 0.5% of loan amount
Private Sector Banks
Floating Interest Rate
EMI (Rs)*
Processing Fee
Axis Bank
8.9%-10.6%
44,665-50,255
Upto 1% of loan amount (Minimum Rs 10,000)
ICICI Bank
8.7%-9.3%
44,026-45,955
0.5% of loan amount
Citi Bank
9.35%-10.35%
46,118-49,416
Application fee: Upto Rs 5,000
Booking fee: Upto 0.4% of loan amount
Kotak Mahindra Bank
8.75%-9.1%
44,186-45,308
For Salaried Individuals: Upto Rs 10,000
For Self employed: Upto 0.5%
Housing Finance Companies
Floating Interest Rate
EMI (Rs)*
Processing Fee
HDFC Ltd.
8.4%-9.35%
43,075-46,118
Upto 1.50% of loan amount
IIFL
10.25% onwards
49,082 onwards
Upto 1.75% of loan amount
LIC Housing
8.8%-9.15%
44,345-45,470
As applicable from time to time
Indiabulls Housing
8.8%-12%
44,345-55,054
For loan amount upto 30 lakhs-Upto Rs 10,000
For loan amount above 30 lakhs- Upto 1%
*Loan amount: 50 lakh,Tenure: 20 years
Source: Paisabazaar.com