Should borrowers opt for an RLLR-based home loan over an MCLR-linked one? There is difference of opinion among experts regarding whether the two loan rates will be different, points out Sanjay Kumar Singh.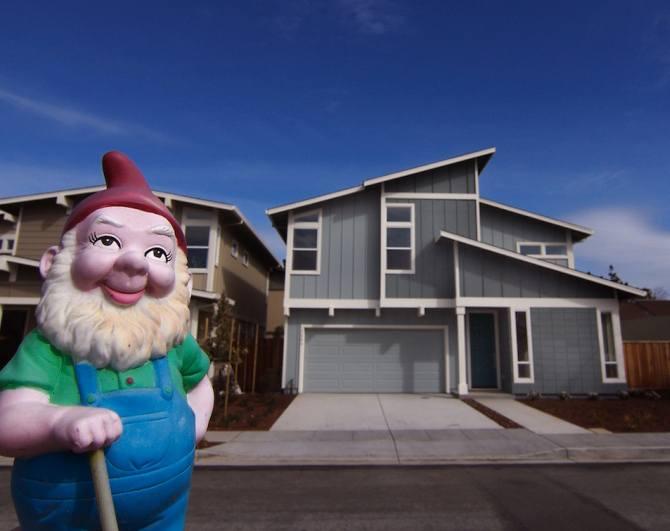 After the Reserve Bank of India's (RBI) recent repo rate cut of 35 basis points, a number of public-sector banks (PSBs) such as State Bank of India (SBI), Bank of India, Syndicate Bank, IDBI Bank, Allahabad Bank and Bank of Maharashtra have reduced their marginal cost of funds-based lending rates (MCLR) by 5-25 basis points.
A couple of banks such as Syndicate Bank and Bank of Baroda have followed in SBI's footsteps and announced repo-linked lending rate (RLLR) based home loans.
Their deposit rates will also be linked to the repo rate.
A reduction in MCLR is good news for home loan borrowers.
"Banks will reduce the lending rates for fresh borrowers immediately. Existing borrowers' rates will change at their next MCLR-reset date," says Ratan Chaudhary, head of home loans, Paisabazaar.com.
The gain for borrowers from a reduction in the home loan rate can be considerable, as the table below shows.
PSBs have been under pressure from the regulator to pass on rate cuts to borrowers.
"The RBI has been vocal about the fact that while it has been reducing rates, banks have not been transmitting these cuts. With the home loan rate being linked to the repo rate, the benefit will be passed on faster," says Aditya Mishra, founder and chief executive officer, SwitchMe, a digital home loan broker.
An RLLR-based home loan has no reset date (as seen in SBI's product), so for existing customers the interest rate and EMI change from the very next month.
However, borrowers must remember that faster transmission cuts both ways.
"RLLR-based loans will witness swifter increase in interest rates than MCLR-based ones when the RBI hikes the repo rate," says Chaudhary.
Should borrowers opt for an RLLR-based home loan over an MCLR-linked one? There is difference of opinion among experts regarding whether the two loan rates will be different.
"The RLLR is expected to bring down interest rates on loans, similar to what happened when the movement from base rate to MCLR took place," says Adhil Shetty, chief executive officer, Bankbazaar.com.
Mishra, on the other hand, is of the view that banks are likely to price both types of loans close to each other.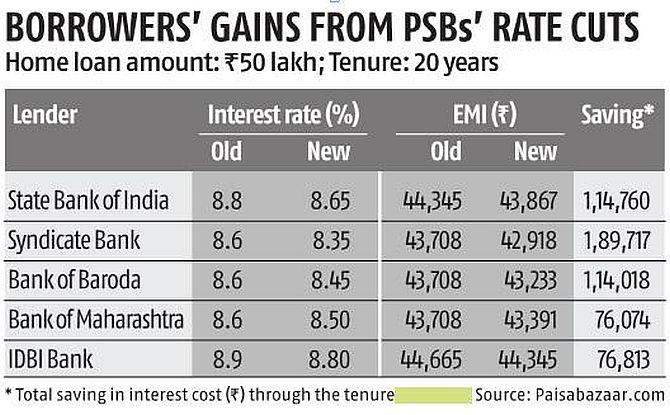 The primary reason home loan borrowers should opt for an RLLR-based loan is that it is more transparent.
Banks can't control the setting of an external benchmark.
"The grouse borrowers have had is that their home loan rates don't fall quickly when the RBI cuts the repo rate, but they rise quickly whenever the central bank raises the repo rate.
"This concern will get addressed with a loan linked to an external benchmark," says Deepesh Raghaw, founder, Personal FinancePlan.in, a Sebi-registered investment advisor.
Shetty adds that customers who want to switch from MCLR- to RLLR-based home loans will have to request their banks to do so as this will not happen automatically.
Banks offering RLLR-based home loans will also have to link their deposit rates to the repo rate to balance both sides of their balance sheets.
In a rising rate scenario, higher returns from deposits will, to some extent, offset the hit customers take on the loan side.
In a declining-rate scenario, as exists now, these deposit rates will also decline quickly.
Existing FD customers (if FD rates get linked) will not be affected as the rate remains the same throughout the tenure.
Depositors looking for alternatives may consider other commercial banks and small finance banks offering higher rates, and small savings schemes.
Those investing in company FDs and NCDs should stick to quality issuers only.