The highest ever average daily construction rate of 130 km has been achieved for rural roads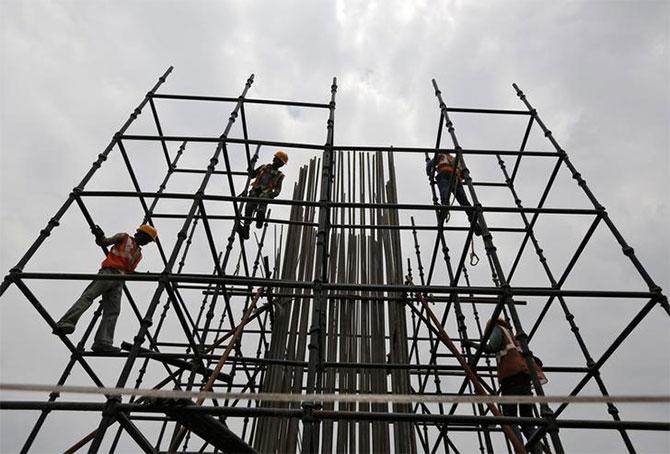 Prime Minister Narendra Modi has asked for stricter implementation of timelines for completion of infrastructure projects during a review of the key sectors, including roads, railways, ports and telecom.
In a presentation made to the Modi on Tuesday, NITI Aayog CEO Amitabh Kant highlighted the progress made in several areas.
The highest ever average daily construction rate of 130 km has been achieved for rural roads under the Pradhan Mantri Gram Sadak Yojana.
This had led to an addition of 47,400 km of PMGSY roads in 2016-17 and 11,641 additional habitations had been connected with roads, an official statement said.
In the highway sector, over 26,000 km of four- or six-lane national highways have been built in 2016-17 on a cumulative basis since the National Democratic Alliance came to power. This works out to roughly 24 km a day.
Use of non-conventional materials such as waste plastic, geo-textiles, flyash, iron and copper slag is being pushed by the industry.
Modi directed efficient and stringent monitoring of rural road construction and their quality. For this, he laid stress on use of space technology in addition to the technologies already being used, such as the "Meri Sadak" app.
He called for expeditious completion of vital links that will connect the remaining unconnected habitation at the earliest.
NITI Aayog will examine global standards in the application of technology for infrastructure creation and their feasibility in India.
In the railways sector, 953 km of new lines were laid in 2016-17 against the target 400 km. Track electrification of over 2,000 km and gauge conversion of over 1,000 km were achieved during the year. More than 1,500 unmanned level crossings were eliminated in 2016-17.
Among measures to enhance customer experience, wifi access was enabled in 115 railway stations and 34,000 bio-toilets were added. Modi called for speeding up work related to redevelopment of railway stations and greater creativity in the generation of non-fare revenue.
Progress of important projects in the roads and railways sectors, such as the Eastern Peripheral Expressway, Char Dham Project, the Quazigund-Banihal Tunnel, the Chenab railway bridge and the Jiribam-Imphal project was also reviewed.
In the aviation sector, the Regional Connectivity Scheme will connect 43 destinations, including 31 unserved destinations. Capacity in the aviation sector has reached 282 million passengers per annum.
In the ports sector, under the Sagarmala project, 415 projects have been identified with investment of Rs 8 lakh crore, and projects worth Rs 1.37 lakh crore have been taken up for implementation.
The government claimed that highest ever capacity addition of 100.4 million tonnes per annum (MTPA) in major ports had been recorded in 2016-17.
Photograph: Amit Dave/Reuters