Prime Minister Narendra Modi had asked exporters to prepare a strategy for the next five years and start working in that direction.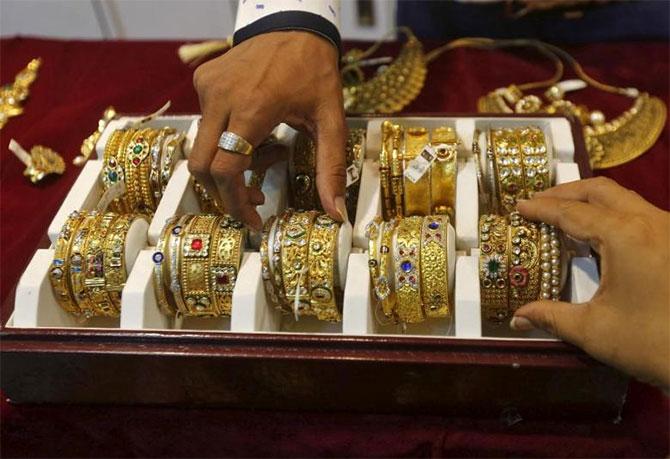 For the first time, Indian exporters have prepared a detailed promotion strategy for gems and jewellery, and set an annual target of $60 billion worth of exports, which they expect to achieve in the next five years. The move has come after the Prime Minister's advice on the issue.
India's gems and jewellery exports reported a sharp decline in recent years owing to global economic slowdown, especially in Europe and the US. From $43.21 billion in 2011-12, the exports fell to $31.98 billion in 2015-16.
The industry, however, estimates a recovery in 2016-17 on a rebound in American and European economies. Thus, Indian exporters estimate $41 billion worth of gross gems and jewellery exports for FY17.
In a recent address, Prime Minister Narendra Modi had asked exporters to prepare a strategy for the next five years and start working in that direction.
Following his advice, India's apex jewellery export promotion body, the Gems and Jewellery Export Promotion Council (GJEPC), has prepared a detailed road map. The draft strategy, however, is likely to be submitted to the Prime Minister's Office (PMO) in three weeks.
The revision in export strategy assumes significance, as the industry contributes nearly 13 per cent to India's overall merchandise exports and employs around one million skilled and unskilled workers.
The trend in jewellery exports directly impacts employment and business environment in this sector.
"Apart from generic promotion, we would focus on hand-crafted jewellery and value addition to achieve the target," said Praveen Shankar Pandya, chairman, GJEPC.
In a significant change in India's approach, jewellery exporters are planning to focus on value addition for better realisation. Data compiled by the GJEPC showed Indian diamond processing units have been shipping out polished stone pieces in a large quantity.
Thus, cut and polished diamonds contribute between 40 and 50 per cent to India's overall annual gems and jewellery exports.
In its revised strategy, Indian diamond exporters are planning to reduce exports of cut and polished diamond pieces and focus on the shipment value-added products.
i.e. studded jewellery.
Exports of stone-studded jewellery are likely to fetch 10-15 per cent higher realisation than cut and polished diamond and gold jewellery separately.
"Apart from the Middle East, European and American markets are reviving, which is a good sign to achieve higher growth. So, we are aiming higher exports through value addition, brand promotion and re-orientation of rough diamond import strategy through its auction sale in India in the bourses like Bharat Diamond Bourse and other such bourses across the country. So, 50 per cent growth in gems and jewellery export is achievable in five years," said Sabyasachi Ray, executive director, GJEPC.
In yet another change, Indian jewellery manufacturers are primarily shipping out unbranded products to overseas importers, who, in turn, tag these products with their own brand and charge premiums from customers. Indian jewellers plan to shift from unbranded to branded jewellery for higher value addition and premiums forthwith.
Jewellery exporters have also decided to spend Rs 20 crore per annum on generic promotion. So, for the next five years, Indian jewellery manufacturers and exporter are looking to spend Rs 100 crore (Rs 1 billion) on promotion of branded jewellery in the overseas markets.
Photograph: Shailesh Andrade/Reuters