Within rural markets, the viewership share of Dangal TV, which is a free-to-air channel, is at 33%.
For over six months now, a little-known television channel called Dangal TV has commanded a viewership share of 21 per cent within Hindi general entertainment (including urban and rural markets), according to Broadcast Audience Research Council (BARC) data, staying ahead of competitors such as Star, Sony and Zee.
Within rural markets, the viewership share of Dangal TV, which is a free-to-air channel, is even more at 33 per cent, says BARC, pointing to its popularity in these areas.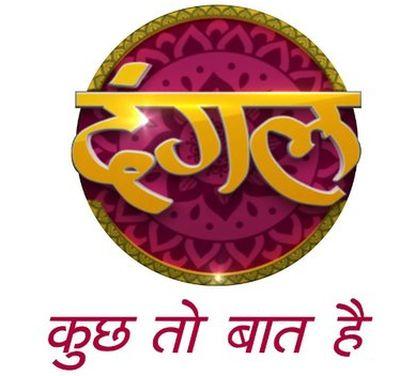 While the absence of key competitors such as Zee Anmol, Sony Pal, Star Bharat and Colors Rishtey, who've all turned pay after introduction of the new tariff order in February, has been instrumental in the rise of Dangal TV, yet, say analysts, the latter has been aggressive with its programming, forcing advertisers to take note.
Karan Taurani, vice president, research, Elara Capital, says that Dangal TV has the right mix of shows.
"The channel has mythological programmes, daily soaps, serials with a social message, everything that takes care of the entertainment needs of audiences in the Hindi speaking belt.
"Programming is also fresh at a time when competitors have not invested aggressively in new shows, since some of them such as Zee Anmol, a key player, is no longer free-to-air.
"Dangal has gained from this vacuum."
BARC data shows that Dangal's programmes have figured consistently in the top five list of most-watched shows in the Hindi entertainment universe for the last few months, with sources within the channel saying they will continue to invest behind content aggressively.
Some of Dangal's top-rated shows include serials such as Bandini, mythologicals such as Mahima Shanidev Ki and dramas such as Rehna Hai Teri Palkon Ki Chhaon Mein.
A mail sent to Manish Singhal, managing director, Enterr10 Television Network, which owns Dangal TV and the channel's chief executive officer Joy Chakraborthy, elicited no response till the time of going to press.
But media industry sources say that advertising rates on the channel have shot up sharply in the last few months.
"It is almost a ten-fold growth," says a media planner, who buys advertising time on behalf of his clients on the channel.
"Before the new tariff order, ad rates were pegged at Rs 1,000 for a 10-second slot.
"This is now around Rs 10,000 for a 10-second slot. Ad rates on prime time shows are even higher," he says.
Abneesh Roy, executive vice president, research (institutional equities), Edelweiss Financial Services, says channels such as Dangal TV will continue to do well so long as they are free-to-air.
"There are very few options in the free-to-air Hindi entertainment space currently.
"Dangal is one of them.
"Given it has popular shows that viewers can go to, especially, in the rural areas, the channel will not cede ground easily in terms of viewership."