Fraudsters are on the prowl in the job market, and are using names of big companies like Maruti Suzuki, Samsung and Videocon to entice unsuspecting applicants into their trap.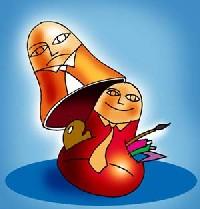 The sudden rise in such fraud cases, where applicants are asked to make payments towards some incidental expenses, has led to the companies issuing public notices to warn against such fraudulent job offers.

The fraudulent scheme, wherein job seekers get mails presumably coming from HR heads and in some cases even the CEOs of big corporate houses, involves applicants being asked to make payments, running into thousands of rupees.

Fake openings are sent to prospective candidates by way of emails or letters holding out promises of jobs on behalf of these companies.

But, in the same breadth, the applicants are asked for money for attending interviews and in the name of other expenses.

The companies whose names are being used in such offers include carmaker Maruti, South Korean electronics major Samsung, Indian conglomerate Videocon, as also IT firms like Wipro and HCL.

In a public notice, Samusung India Electronics said "certain unscrupulous individuals/entities are misrepresenting themselves to be associated with Samsung and running a fake and illegal recruitment racket."

Maruti Suzuki and Videocon also cautioned common people over fake recruitment scam. These companies even advised people not to get attracted by any type of communication, which asks for payment and promises interviews or job offers.

The same scam mail/SMS was being sent earlier in the name of Hitachi, Sansui, Godrej, Sony and Bajaj.

One such offer on the behalf of Maruti Suzuki asked Rs 10,000 from the prospective candidates for a job which includes a handsome salary package of up to Rs 2 lakh a month.

These illicit job offers asked job seekers' for important documents such as address proof, bank account numbers, qualification document, experience certificate among others.

According to HR experts, most of the time, job seekers get allured by attractive job vacancies by people who are running fraudulent hiring scams and they collect the resume and other pertinent details of individuals and could misuse this information.

Experts cautioned people not to respond to any such entity which issues any emails or letters demanding money for getting a job or attending interviews.