'The concern that the bad bank may create a moral hazard for the system is extremely valid.'
Hamsini Karthik reports.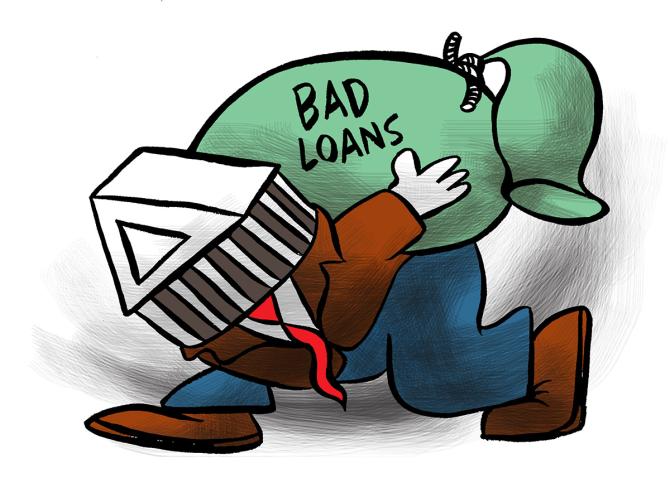 The idea of setting up a bad bank partly funded by the government, public sector banks and investment trusts is gaining currency.
Conceptualised as an entity akin to an asset reconstruction company, its role would be to absorb toxic assets in the banking system.
Globally, this concept has helped several large banks come out of stress, especially after the 2008 global financial crisis.
Citibank, Bank of America, and Barclays Bank are examples where a bad bank has acted as a sponge absorbing their bad loans.
But, in the Indian context, does a bad bank hold enough relevance, given that the stress accretion in the system has come off significantly?
Analysts at Kotak Institutional Equities question the probable timing of introducing a bad bank in India.
'Creation of a bad bank would have been most fruitful three-four years back, just after the asset quality review (AQR) or earlier when the stress was just building up,' the analysts note, while adding that establishing a bad bank today would aggregate but not serve the purpose observed in other markets.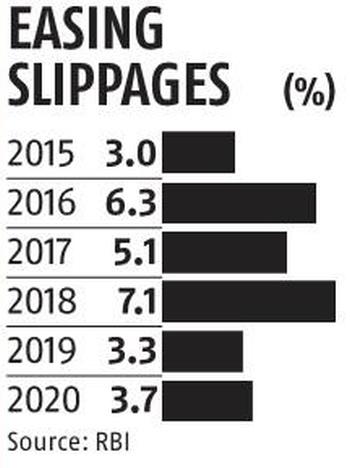 The other concern is the culture of lazy banking or banks once again resorting to lending without adequate checks and balances, making a comeback.
After five years of rigorous cleaning up of books, and banks across the spectrum improving their underwriting standards post the AQR, experts fear a shock absorber like a bad bank could undo the hard work.
Ananth Narayan, a banking sector expert, and a staunch advocate of the bad bank idea, says, "The concern that the bad bank may create a moral hazard for the system is extremely valid."
After all, when there is an entity to soak up bad loans, focusing on growth may be a lot easier as against the cautious stance currently taken by banks.
This is why Narayan insists that without implementing (former chief economic advisor) Arvind Subramanian's four Rs -- Recognition, Recapitalisation, Resolution, and Reform -- a bad bank may end up being just another proposition.
"The idea isn't to have a permanent bad bank," adds Narayan.
But, while recognition of stress is reasonably taken care of and resolution partially strengthened (through the Insolvency and Bankruptcy Code), recapitalisation and reforms remain a doubtful patch.
The idea, however, has many influential backers, too.
In a recent paper, Indian Banks: A Time to Reform?, former Reserve Bank of India governor Raghuram Rajan and former deputy governor Viral Acharya said a bad bank could serve as a vehicle to aggregate loans, create management teams for distressed firms, and possibly buy and hold distressed assets in a sector like power till demand returns.
'It could provide fall-back prices for loans sold by PSBs,' the paper suggested.
While there are arguments on both sides, the important point is that it shouldn't end up being another exercise of throwing good money after bad.
Feature Presentation: Rajesh Alva/Rediff.com