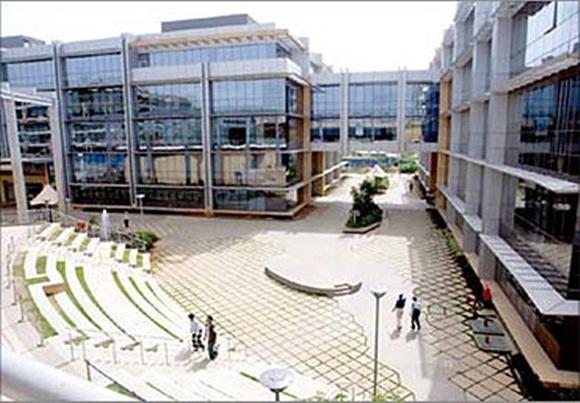 Looking to cash in on the $600 billion Digital India initiative, global tech giant Cisco unveiled a "smart city" model to demonstrate how smart networks can play a crucial role in areas like education, healthcare, work and electronic delivery of citizen services.
"The 'Cisco Smart City' is like a blueprint for the future of smart and connected communities in India. It symbolises what digitisation of a country means for the future of work, education, healthcare and the electronic delivery of citizen services," Cisco Executive Vice President (Industry Solutions) and Chief Globalisation Officer Wim Elfrink told reporters.
Elfrink added that the economic value of the Digital India initiative is estimated to be $600 billion over the next 10 years.
Using Internet of Everything (IoE), Cisco showcased how connected education, connected healthcare, smart buildings, connected transport and smart parking can transform the way cities and communities are designed, built and renewed to ensure economic, social and environmental sustainability.
The government plans to develop 100 smart cities by 2022.
In the Budget, the Finance Ministry has allocated Rs 7,060 crore (Rs 70.60 billion) for developing these smart cities. Spread over 2.6 million sq ft, the Cisco Smart City is a campus-as-a-city for thousands of Cisco employees in India.
"Cities are growing at the rate of 10,000 people per hour even as we accelerate toward a world with more connected devices."
"Through IoE, we can help countries, cities and communities embrace sustainable urban development and enable economic, social and environmental sustainability," Elfrink said.
For government leaders, thinking about the delivery of citizen services or for companies thinking about how to be ready for the future of work, the Cisco Smart City presents a blueprint on how to be relevant, he added.
"We want to collaborate with the government on its vision of digitally empowered citizens. The foundation for a Digital India will be intelligent networks.
The Cisco Smart City underlines our commitment to deepening our presence in India," Cisco President India and SAARC Dinesh Malkani said